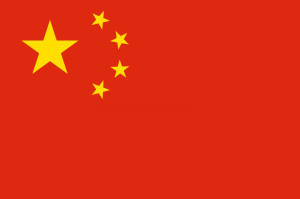 By Nicholas Pescod – AfricanBrains
According to AllAfrica, the Chinese president Hu Jintao promised to increased science, technology and innovation (STI) assistance to Africa, however continental experts warn that assistance could only work if it is Africa-led and promotes sustainable development.
President Hu Jintao has made it clear he will expand the China-Africa relationship in science, by maintaining successful research programs. He also said China would support new programs in agriculture, health, water, forestry and meteorological technologies.
Last month Hu spoke to the fifth Forum on China-Africa Cooperation (FOCAC), in Beijing that China will train 30,000 personnel in various sectors for Africa.
"China will implement the 'African Talents Program' to train 30,000 personnel in various sectors for Africa, offer 18,000 government scholarships, and build cultural and vocational skills training facilities," he said.
He added that medical and health cooperation would also be improved.
"China will […] send 1,500 medical personnel, and continue to carry out 'Brightness Action' activities in Africa to provide free treatment for cataract patients," he said.
Hu added that China and Africa should strengthen exchanges in education and science. He also wanted to the two to work harder to carry out advanced cooperation in technology transfer. Hu said that China would sponsor 100 programs for research, exchange and cooperation by academic institutions.
"China has trained close to 40,000 African personnel in various sectors, and provided over 20,000 government scholarships to African countries […] Twenty pairs of leading Chinese and African universities have entered into cooperation under the 20+20 Cooperation Plan for Chinese and African Institutions of Higher Education," Hu said.
African experts are encouraged by the pledges from China and see them as an important scientific partner. However, experts are warning Africa to approach the relationship with caution.
"We have known China as being strong in [creating] infrastructure development in Africa, but there is little data to show they have cooperated with the continent in areas of STI," program coordinator at the Kenya Institute of Public Policy and Analysis, said Eric Aligura.