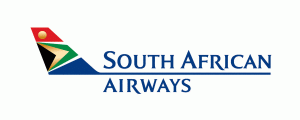 Two new mobile applications (Apps) allowing customers to access their travel information on the go have been launched by South African Airways (SAA).
The two new apps are available on iOs or Android mobile phones and tablets and allows customers to view their booking information, check-in for a flight, find the status of their checked-in luggage and view information on flights, lounges and destinations.
"This new service will go a long way in giving travellers easier and instant access to information whilst in transit or away from a computer. This is another way of ensuring convenient travelling for our valued customers," SAA's Head of Global Sales Development and Alliances Marc Cavaliere said on Tuesday.
Travellers can download the newly developed mobile applications — which became operational at the end of March– for their iOs or Android smartphones and tablets from the Apple App Store and Google play stores respectively.
With this mobile functionality, information such as flight arrivals and departures is now available at passengers' fingertips. Additionally passengers can also search for information on special fares, view Voyager status and miles, use a currency converter, or even get an updated 10-day forecast of the weather at any destination that SAA flies to.
"As a global airline, we consistently seek ways to make flying with SAA ever more convenient. Our customers now have the option of by-passing the queues and breezing through the terminal by using either mobile check-in, on-line check-in, or print-your-own boarding pass features. This is the type of service that air travellers have come to expect from Africa's most awarded airline," said Cavaliere.
SAA services 26 destinations across the continent as well as major destinations within South Africa and internationally.
Source: SA News – Press Release – 9 April 2013