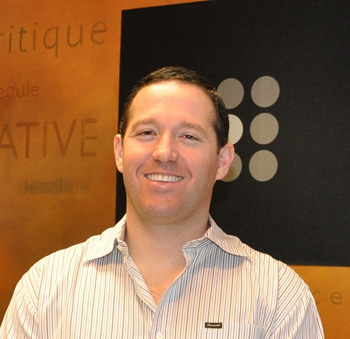 Voxox®, the most comprehensive cloud-based rich communication service with applications that include VoIP, messaging, fax, voicemail and media sharing for consumers and businesses, today announced that the company has partnered with Telereliance Communications and Teleficient Communications to offer its industry-leading unified cloud communication service in Western Africa.
As part of its Voxox For Operators (TM) program, Voxox signed a partnership agreement with Telereliance and its sister company, Teleficient, to roll out the Voxox service in Ghana, Sierra Leone, Gambia and Liberia. The hosted cloud communication service powered by Voxox will be co-branded as ChatMore in Ghana and AwiKoneKt in the other countries.
"We are expanding the global presence of our award-winning VoIP and unified communications apps through long-term partnerships with innovative network operators," said Bryan Hertz, co-founder and CEO of Voxox. "Together with Telereliance and Teleficient, we will embark on tapping into the fastest growing market segment in telecommunication by serving the citizens of Ghana, Sierra Leone, Gambia and Liberia with the most advanced and affordable unified communications solution in the world, Voxox."
The revenue generated from this partnership will be shared. Telereliance and Teleficient will also market Voxox's Beyond Rich Communication® services to other mobile network operators in the region to expand its presence and adoption in Africa.
"We are very excited to begin offering the Voxox service in Ghana under our ChatMore brand name," remarked Renee French-Onumah, president and CEO of Telereliance. "The advanced services and features that are enabled by the Voxox solution will fundamentally transform personal and business communications in Western Africa."
By participating in the Voxox For Operators program, Telereliance and Teleficient will have a significant time-to-market advantage to deliver innovative functionality, such as high-quality VoIP calling, rich messaging, intelligent call routing, instant language translation, group messaging, voicemail transciption, fax, media sharing, large file transfer, personal assistant, instant conference call and other disruptive cloud services.
"The way people communicate in Sierra Leone will change dramatically with the availability of our new and enhanced AwiKoneKt service powered by Voxox," remarked Al Turay, founder and president of Teleficient Communications. "We are really excited to offer the citizens and businesses of Sierra Leone the most advanced unified communications solution in the world."
ChatMore and AwiKoneKt, powered by Voxox, iOS-enabled unified communications apps will be available on the App Store (SM) soon.