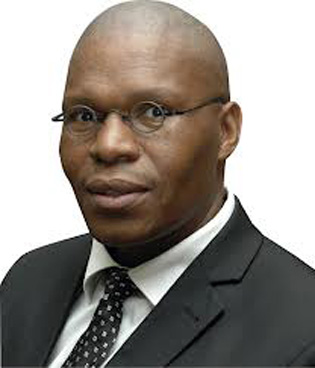 North West Premier Thandi Modise has congratulated the newly appointed Vice Chancellor of the North West University, Professor Dan Kgwadi, who is set to start in his new post on 1 June 2014 for a six-year term.
Kgwadi was elected to the new position during the North West University Council meeting on Friday.
Modise has described him as a grand academic, who "fully understands the transformation imperative of higher education within the context of a developmental state".
"We congratulate Professor Kgwadi on his well-deserved appointment… We are confident that his appointment will further enhance the reputation of our university, deepen transformation and contribute to the university's tradition of academic excellence," said Modise.
Kgwadi was rector of the Mafikeng Campus, and Modise said she was confident he was equal to the task and would ensure that the university produced graduates with the right attributes that will help to put the province on the map.
Modise thanked the outgoing Vice Chancellor, Dr Theuns Eloff, saying he had provided visionary leadership and an atmosphere conducive to academic excellence. Eloff's term ends on 31 May 2014.
Prior to his appointment as rector in 2005, Kgwadi served as senior manager at the National Nuclear Regulator and head of the Physics Departments at the Vaal University of Technology and the former University of North West.
He has been a member of numerous professional bodies and chaired the education sub-group of the South African Institute of Physics (SAIP). He was also appointed to the UMALUSI council, where he serves as Deputy Chair of Council as well as the Chairperson of the Assessment Standard Committee.
He holds BSc (Physics and Chemistry), MSc (Physics), MPhil (Environmental Law and Management) and a PhD (Physics Ed).
He also holds an honorary PhD in Management from the Hanseo University in South Korea for his contribution in management and enhancement of students' lives at the Mafikeng Campus.