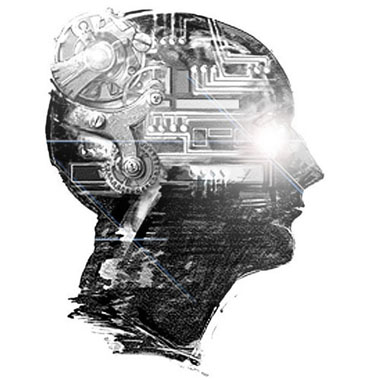 Teachers in Cofimvaba in the Eastern Cape have successfully graduated after completing an ICT course on using tablets to improve teaching and learning at their schools.
Manager of information and communication technology (ICT) for Education/Learning at the Council for Scientific and Industrial Research (CSIR), Merryl Ford, said the teachers are part of the second phase of the ICT for Rural Education Development (ICT4RED) project.
She said the professional teacher development course has seen 140 teachers trained with a 100% pass rate, adding that the project has also seen 165 tablets distributed at 11 schools.
Led by the CSIR, ICT4RED is the ICT aspect of the broader Technology for Rural Education Development (TECH4RED) research project.
TECH4RED is aimed at contributing to the improvement of lives in rural communities through technology-led innovation.
"This is the culmination of a lot of hard work from many people. With the passion and dedication of the team of government, academia, civil society and community working together, there is no limit to our potential as a country.
"Attending classes was not the only requirement for graduation. The teachers have gone through an in-depth assessment process.
"The approach taken in these piloted ICT teacher professional development courses is different from the traditional method of training, where teachers focus on the technology in order to develop 'computer literacy' skills," Ford said.
She said the aim is to develop teaching strategies which focus on developing the appropriate pedagogy in the classroom, using technology as a tool.
She said once the model has been presented and evaluated by the Department of Basic Education, it may be considered as part of ICT teacher development at a national level.
According to Ford, one of the so-called "mud schools" in the district, Zamuxolo Junior Secondary School, has emerged as the top-performing school, with more than 80% of its teachers passing with distinctions.
"The teachers have worked incredibly hard, moving away from their comfort zones and embracing new ways of teaching.
"They have moved vast distances from those tentative, trembling fingers a year ago to become the confident, competent and empowered educators they are today," she said.
Accredited by the South African Council of Educators (SACE) and carrying 10 accreditation points, the course focuses on practical ways to integrate tablets into teaching and learning in the classroom, with teacher professional development modules including storytelling, role-playing, mind-mapping and game-based learning.
Already the project has observed a dramatic change in the way teaching occurs in rural classrooms, with teachers implementing the new teaching strategies actively and with self-confidence.
The courseware has been made available freely for download at http://ict4red.blogspot.com/p/tpd-course.html.
This is a joint initiative between the Department of Science and Technology, the Department of Basic Education (DBE), the Department of Rural Development and Land Reform, and the Eastern Cape Department of Education.