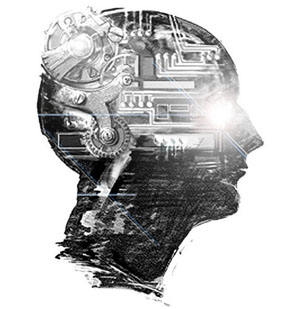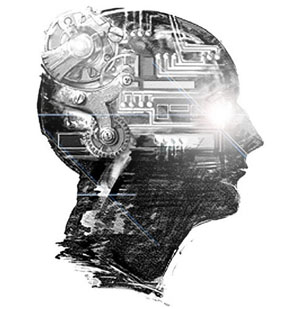 Over the past five years, the entertainment and media industry in South Africa has experienced an explosive growth in size. In fact, surveys published by PricewaterhouseCooper South Africa indicate that of the various media categories, video games are the platform which has experienced the most vigorous growth.
 Analysts have attributed the sharp growth of this industry to the widespread penetration of internet connectivity and new technology in the South African population, especially amongst younger consumers.
Consumer demand for technology that adapts to their needs and expectations is regarded as the driving force behind the increase in sales of mobile devices such as tablets and smartphones.
The presence of more disposable income spread among segments of the population, as well as increased opportunities for people to become connected through their mobile devices has in turn greatly enhanced the sales of digital products and services, including video games.
The fasted growing segment of the media market
Gaming is the fastest growing segment of the South African media market, both in terms of revenue generated from sales of physical games and also mobile downloads. Consumer spending on games has also risen significantly and is forecast to reach 3.6 billion Rands by 2018.
If prevailing economic conditions persist, the gaming in South Africa is predicted to keep growing at a steady rate of 10% each year in the coming years, far outstripping the 4% annual growth rate for television.
All these indications point to the fact the gaming industry in South Africa is at a very promising point in its history. One gaming category in particular is leading the pack in terms of rapid growth; mobile gaming has managed to capture the biggest share of the gaming market.
Focus on mobile gaming in South Africa
Mobile gaming has grown tremendously in popularity in South Africa, with a new generation of cheaper, internet-connected phones and tablets greatly accelerating the penetration of these types of devices in the country.
Consumer spending on mobile gaming was recorded at 858 million Rand in 2013 and it is expected to grow to 1.5 billion Rand by 2018 and account for over 40% of the total gaming market.
The popularity of mobile gaming cuts across demographics in South Africa, with developers creating games that target specific user segments which would otherwise not be so well-represented in the console or PC market.
A specific sub-group of gamers that has emerged as a force to be reckoned with in the industry are online gamblers who play on their mobile devices. This segment has contributed to the growth of both the mobile gaming and the gambling industry in the country.
The parallel rise of online mobile gambling
As a matter of fact, the South African gambling industry is also a vibrant one which is experiencing exciting times at the moment, despite the challenging and dynamic regulatory environment it has to operate in.
South Africa enjoys the biggest gambling market in the content with gross land-based casino gambling revenues reaching 16.4 billion Rands in 2012. A similar boom has occured online, with licenced operators noting an increase in the number of players, who often connect through their mobile devices and wager their bets while on the go.
The trend in South Africa reflect the overall popularity of online mobile gambling worldwide. More and more players are turning their smartphones into their personal casino or poker room and play for real money rewards.
Major online gambling and poker operators have been quick to respond to this trend and have rolled out specialised mobile sites or apps catering for the South African market that allow players to play in greater comfort on their mobile devices, as well as benefit from the same promotions and welcome bonuses as their desktop counterparts.
Strong positive trends forecast
Increased internet access and cheaper mobile devices have spurred greater consumer spending on mobile gaming in South Africa, both for gambling and non-gambling pursuits.
These two factors combined are responsible for the growth of mobile gaming and a closer look at each reveals that, notwithstanding the presences of certain shortcomings in the South African mobile connectivity infrastructure, the trend is expected to stay strongly positive until 2018 and possibly beyond.
The largest smartphone owner base
Smartphone ownership has increased across the African continent, not only in South Africa, thanks to an influx of cheaper devices running on the Android platform. According to a report by eMarketer, mobile phone usage in Africa and the Middle East almost doubled in 2013 and smartphones now account for 20% of the total number of mobile phones in circulation.
The combined number of people in Africa and the Middle East who use their mobile phones each month exceeds that of North America or Western Europe, exposing these two regions at hotspots of mobile phone usage and consequently the mobile gaming markets that will have the greatest clout in the future.
Widespread internet access
Additionally, widespread internet access has also been an instrumental factor in the rise of mobile gaming in South Africa.
The growth rate of internet access has been estimated at a phenomenal 22.7% per annum and customer spending on internet subscription is expected to reach 31 billion Rand in 201.
The vast majority of the growth in internet access has been made possible mainly through the presence of 3G connectivity. Despite the promising trends, internet access overall is still considered to be too expensive in South Africa and connection speeds still lag behind those of most developed countries.
Conclusion
As the South African mobile gaming market continues to grow at an exponential rate, there will be an expansion in game app titles that aim to appeal specifically to the African consumer.
With 55 countries on the continent, African developers have a lucrative market they can tap into and consumers can expect more Africa-centric titles to keep them entertained day and night on their smartphones and tablets.