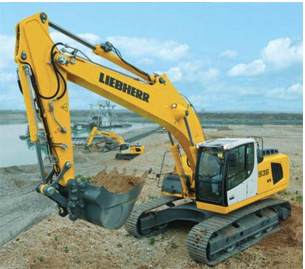 The manufacturing sector will benefit from Sh23 billion boost after a Kenyan firm Bico partnered with German machinery maker Liebherr Group to establish an assembly plant in Nairobi.
Speaking in Kilifi, Bico-Liebherr founder Andrew Malunga Buraje said they are finalising the necessary investment documentation before the plant is put up in Nairobi towards the end of this year. "We have put pen to paper and partnered with Liebherr Limited who are manufacturers of heavy machinery and hope to have assembly plant operational by mid-2016," Mr Buraje said. He said Bico Liebherr, which is locally registered, will produce at least 30 units a month comprising earth movers, water drilling equipment and farm machinery.
Buraje said they are keen to tap into the infrastructure potential at the county level. The German firm Leibherr Group consists of 130 companies organised into ten divisions: earth-moving, mining, mobile cranes, tower cranes, concrete technology, maritime cranes, aerospace and transportation systems, machine tools and automation systems, domestic appliances, and components. "Bico Liebherr will be right at your doorstep to ensure that you get quality and durable equipment," Buraje who was flanked by the firm's Managing director, Mr Shadrack Mwandawiro said. Mwandawiro said that once fully operational, they expect to employ more than 2000 workers.
"Our entry into the local market is not going to be beneficial locally but to the larger East African Community market which we hope to fully maximize," he said. Mwandawiro added that the move by Bico Liebherr to partner with the leading manufacturer will see it benefit from technology transfer and also promote competition while contributing towards lowering prices of equipment.
"The marketing of these essential inputs will save taxpayers in the region from heavy taxation that comes with direct importation," Mwandawiro said. Buraje said that in Nairobi, they have acquired a five acre parcel of land where they will put up the assembly plant and a showroom at Marereni, outskirts of Malindi town. Management is targeting the increasing investment in infrastructure in the country to provide market for its products.
The company intends to set up stations in each county and employ machinery operators to enable county governments to lease the equipment from them. As of June 2015, the Kenya Public Private Partnership programme had 71 projects in various sectors of the economy specifically, 18 in transport and infrastructure. Going forward, the company intends to establish outlets in other East African countries.
ant