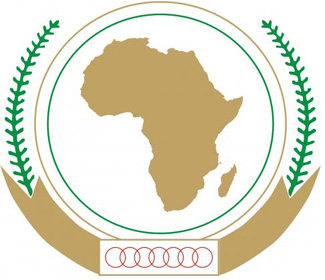 The African Union Commission (AUC) and the Council for the Development of Social Science Research in Africa (CODESRIA) have signed a Memorandum of Understanding (MoU) today 16th November 2015 at the African Union headquarters in Addis Ababa, Ethiopia.
The MoU aims to reinforce the cooperation on research and capacity building between the African Union Commission and the CODESRIA in specific development areas including democratic and good governance, human rights and transitional justice, constitutionalism and the rule of law, conflict prevention and peace building among others.
Speaking during the signing ceremony, H.E. Dr. Aisha Laraba Abdullahi, Commissioner for Political Affairs at the African Union Commission, welcomed the partnership between the two institutions and highlighted the fact that the cooperation is happening at a time when the two institutions are embracing a paradigm shift which consists of ensuring a fruitful collaboration between research institutions and the African Union for the betterment of the African society. "The implementation of Agenda 2063 vision and flagship programs of its First Ten-year implementation Plan requires the generation of an endogenous African knowledge that will accelerate the journey towards a prosperous, integrated and peaceful Africa and contribute to boost the dynamics of Africa writing its own narrative." She underscored.
In the same vein, Dr. Ebrahima Sall, the Executive Secretary of CODESRIA, said that AU as the leading institution and the voice of the Africa should take advantage of the research that CODESRIA is bringing on board to inform its work under Agenda 2063. He assured the African Union that CODESRIA would spare no effort to mobilize the relevant intellectual resources to support the African Union quest for integration, unity and development. "Through the signing of this MoU, the AU has made a very powerful statement through you, that it values African scholarship, trust African scholars, and is calling upon African Social Scientists to work with African Union Commission towards the realization of the Agenda 2063", He emphasized.
About the Council for the Development of Social Science Research in Africa (CODESRIA).
The Council for the Development of Social Science Research in Africa (CODESRIA) is headquartered in Dakar, Senegal. It was established in 1973 as an independent pan-African research organization primarily focusing on social sciences research in Africa. The research institution was ranked among the top 5 think tanks in Africa by the he 2015 University of Pennsylvania think tank rankings.