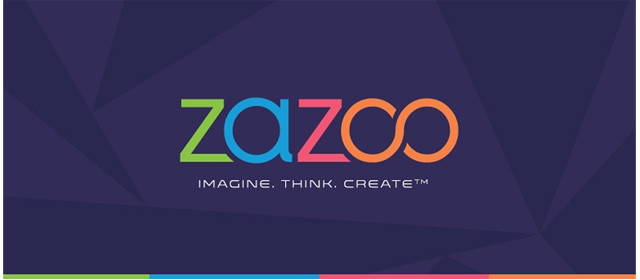 VCpay™, a mobile application by ZAZOO, a business unit of Net 1 UEPS Technologies, Inc. ("Net1") (NASDAQ: UEPS) (JSE: NT1) has won the 'Best Fintech Innovation' category at the Apps Africa Innovation 2015 awards, winning the honours ahead of six other innovative financial services applications. The category was judged by leading technology experts who compared the various payment applictions entered into the competition.
The awards attracted over 200 entries from 21 countries, across three continents, and the winners were announced at a ceremony in Cape Town last night. The ZAZOO team was excited to receive the award from Chidi Okpala, Director and Head of Airtel Money Africa, who was also a judge for the Fintech innovation category.
"We're thrilled to win the 'Best Fintech Innovation' category, as we continue to pour a huge amount of time and resources into our VCpay app," says Philip Belamant, Managing Director of ZAZOO. "Not only are we on the cutting edge of the disruptive payment technology space, but more importantly, we ensure that our innovative solutions are relevant to our target market, and address day-to-day pain points in consumers' lives. VCpay empowers both banked and unbanked users to pay securely and interoperably for goods online, in store, in other mobile applications, or on mobile services like Uber," adds Belamant.
VCpay uses ZAZOO's patented Mobile Virtual Card ("MVC") technology, enabling mobile devices to generate virtual MasterCard payment cards. Users can activate VCpay by following a simple registration process and linking the application to any number of funding options, such as credit cards, EFTs, direct top-ups, cash and more.
ZAZOO launched VCpay earlier in 2015 and has established several significant partnerships in various territories, extending the security and convenience offered by the mobile card technology to Microsoft, Uber, Funifi and BitX users.
The app, which is available in the iOS, Google Play and Windows Phone app stores, has seen success since its inception with transaction volume increasing over 30% month-on-month, while there has been 64% growth in registered users over the last three months, with an average of five transactions per user on a monthly basis.
"We are honoured by the acknowledgment that this win brings, and excited by the clear demand for secure and simple mobile payment solutions," says Belamant. "We appreciate the endorsement that the app has received from users and the industry after the significant in-house research and development effort over the last few years," he concluded.