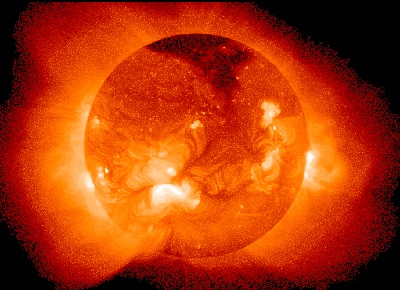 Africa Off Grid Solar Lighting Market Size By Product (Solar Lantern System, Solar Home System and Large Solar Home System) By Application (Residential, Commercial, Industrial), Industry Analysis Report, Regional Outlook (Kenya, Tanzania, Ethiopia, Uganda, Ghana, Rwanda, Nigeria, Zambia, South Africa), Application Potential, Price Trends, Competitive Market Share & Forecast, 2016 – 2024.
Global Africa Off Grid Solar Lightning Market size was about 7.81 million units for 2015 and is predicted to register more than 16.1% CAGR by end of forecast timeframe. Growing requirement of illuminating remote areas of Africa along with reduction of kerosene lamp use is predicted to be key aspect driving industry growth. Off grid solar lightning is preferred among rural areas having poor power supply infrastructure owing to its portability, efficacy and clean energy as compared to other conventional lightning alternatives. More than 592 million population in the region has negligible electric power supply and this consist of more than 461 million rural population and more than 131 million urban population.
Further, large population is dependent on flame based lightning that is harmful, generates low intensity light and needs constant fuel purchase like kerosene. All these factors are predicted to fuel industry growth in the region. Reducing solar component costs makes the off grid products cost effective as compared to traditional lightning sources like candles and kerosene. Further, 15.1% of income of an African family is spend on lightning charges. Growing use of off grid solar lightning product can help to reduce total lightning costs as well as health risks associated with traditional source of light.
Technological breakthroughs have helped in providing extra battery life, versatile qualities like mobile charging and consumer friendly products. All these aspects are predicted to propel industry growth during forecast timeline. But, lack of consumer consciousness about available products can hamper industry growth.
Further kerosene lamps in Africa account for more than 271 kilo tons of black carbon emissions in atmosphere each year. This causes global warming resulting in seasonal cycle changes and climatic changes and giving rise to various kinds of fatal diseases. Further, increase in price has resulted in substitution of kerosene with clean power source like solar energy predicted to favorably affect Africa off grid solar lighting market growth.
Product Insights
Global industry is segmented into different products like solar home system, large solar home system and solar lantern system. Solar home system (SHS)segment is predicted to register CAGR of more than 16% during forecast timeline. It provides additional features like small electronic gadget charging as well as cell phone charging. All these factors are predicted to promote demand for the segment.
Large solar home system (LSHS) is predicted to touch $111 million mark by end of 2024. People belonging to middle income group population in developed African nations like South Africa are shifting to LSHS due to irregular supply of power and due to ability of LSHS bulbs to light 4 to 5 bulbs. All these factors are predicted to drive segment growth.
Solar lantern system(SLS) contributed more than $191 million for 2015. It provides maximum illumination at lesser price. This system can prove to be a boon to large amount of African population belonging to low income groups having no power supply. All these factors can stimulate product demand during forecast timeline.
Application Insights
Global Africa off grid solar lightning market is segmented into different applications like residential application, industrial application and commercial application. Residential application segment contributed more than $240 million for 2015. Kerosene lamp substitution with off grid lightning products is predicted to be key factor for industry expansion in residential application segment. In addition to this, diminishing product price along with health risks associated with kerosene lamp is predicted to enhance expansion.
Industrial application segment is predicted to touch $130 million mark by end of forecast timeline. Off grid lightning products can help small scale firms with uninterrupted power supply for smooth functioning of daily business procedures. Commercial application segment is predicted to register CAGR of 16% during forecast timeframe. It can be utilized in small scale industries like retail firms helping in contributing towards additional working hours at night that can boost their sales.
Country Insights
Kenya off grid solar lightning market share was evaluated at more than $85.1 million for 2015. Increasing requirement for reducing lightning expenses in the region is predicted to be key factor driving industry expansion in the country during forecast timeframe. Technological breakthroughs, low prices, long battery life span and portability are few of the major factors leading to industry growth.
South Africa is predicted to touch $65 million mark by end of forecast timeframe. Large proportion of population fall under middle income groups in this country and this may propel demand for LSHS product in the region owing to its lucrative offers like charging ports & multiple lights.