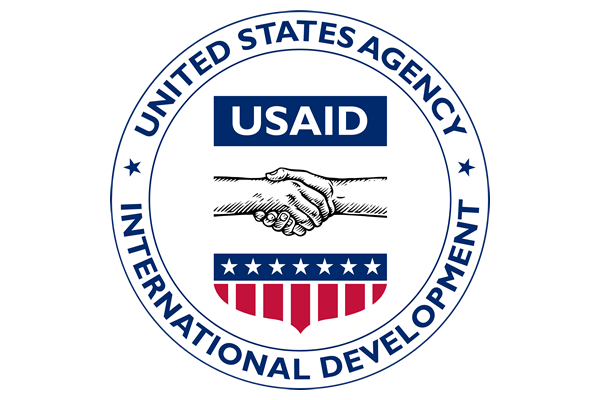 Potential implementing partners of the advocacy campaign will be vetted after the submission of a concept note
The design and implementation of an advocacy campaign to addressing poor teaching quality and classroom relevance in Liberia is expected to shortly begin in the coming months in Liberia. The initiative will be implemented by a number of implementing civil society institutions, supported by USAID LAVI Project. Potential implementing partners of the advocacy campaign will be vetted after the submission of a concept note.
A pre-submission meeting of concept notes was organized by USAID LAVI Project on October 4, 2017, in Monrovia following an Annual Partnership Statement (APS) recently published inviting partners to submit concepts notes. The early October's deliberation provided detailed information on the background, application process and guidance on writing and submitting good concept papers.
About one-hundred stakeholders including Civil Society and Community Based Organizations, Nongovernmental Organizations, Universities, Business Associations, Youth and Women Groups, Faith Based Institutions, and organizations representing marginalized populations attended.
During the pre-submission meeting, USAID LAVI Project Chief of Party Milica Panic, explained that based on the findings of a Political Economy Analysis (PEA), LAVI is interested in partnering with Liberian non-governmental organizations, associations and coalitions. The partners will design innovative advocacy campaigns to improve teaching quality and classroom learning relevance through strengthening sector communication and stakeholder engagement, enhancing implementation of accountability measures, and advocating for the increase of resources for education sector priorities. The advocacy approach is expected to be collaborative, evidence based, strategic, and adaptive. It does not include direct implementation such as training teachers or building schools. USAID LAVI Project will support independent advocacy campaigns at both the national and county levels.
In January 2017, USAID LAVI Project worked with GeoPoll/Mobile Accord, a mobile survey platform, to conduct a national survey to obtain citizens' perception of the major issues that are trending in Liberia. Education emerged as one of the three priority areas for possible USAID LAVI's support, along with security and budget transparency according to the survey. As a follow-up to this survey, USAID LAVI Project supported the National Civil Society Council of Liberia to conduct five complementary regional consultative dialogues, held in Bomi, Maryland, Grand Gedeh, Bong, and Bassa counties. These dialogues brought together 176 participants to discuss and prioritize GeoPoll/Mobile Accord survey results. The consultative dialogues confirmed education as Liberian citizens' priority area for policy reforms.
In order to have a better understanding of the sector and policy gaps, USAID LAVI Project conducted in July 2017, a Political Economy Analysis (PEA) of the education sector which identified poor teaching quality and classroom learning relevance as the major root causes of the problems faced by the education sector. These challenges are intentionally broad and have multiple entry points that, if addressed, have implications for systemic and sustainable change, and offer opportunities to establish broad-based coalitions of government and non-government stakeholders to advocate for and monitor specific policies, laws, rules and regulations related to teacher quality and learning outcomes.
LAVI is a five-year USAID-funded project implemented by DAI Global to strengthen multi-stakeholder partnerships to advocate for and monitor policy and accountability reforms in Liberia. It aims at increasing the influence of citizens and media in the governance of public goods and services, as well as to create more effective, accountable, and inclusive governance in Liberia.