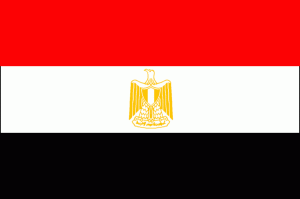 On March 13, 2012, Chinese Government's Special Envoy & Assistant Foreign Minister Zhang Ming met with Egyptian Foreign Minister Mohammed Amr in Cairo. Chinese Ambassador to Egypt Song Aiguo attended the meeting.
Zhang introduced the six proposals China raised on the political solution of the Syrian issue and the communications China had made with the parties concerned. The Chinese side appreciates the efforts Egypt has made to resolve the Syrian crisis within the framework of the Arab League by proceeding from the overall situation of maintaining peace and stability in the Middle East. China is ready to maintain close communication with the Egyptian side and work for a fair, peaceful and proper solution to the Syrian issue.
Amr said Egypt and China share a lot of important consensus on the Syrian issue and Egypt attaches importance to China's important role on the issue. Egypt is ready to work with China to help the Syrian people get rid of the crisis as soon as possible.
The two sides also exchanged views on Sino-Egyptian bilateral relations.
Source: Chinese Embassy in Egypt – 15 March 2012