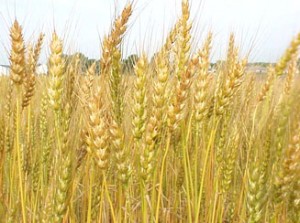 Polokwane – Limpopo Agriculture MEC Jacob Marule has encouraged young people to become farmers and form farming cooperatives.
Marule was speaking during the recent launch of the Mamasemphamo Cooperative in Ga Hlahla village outside Polokwane.
"The youth in this area and Limpopo are encouraged to enter the agricultural sector – to demystify the notion that agriculture is for old people. The ageing of the agriculture sector calls for the empowerment of the youth and women," said Marule.
The MEC said the department would help form cooperatives, each of which will have a state-paid extension officer on hand to give advice.
Marule encouraged the Mamasemphamo Cooperative to grow vegetables suited to the local climate.
"This area is a potato belt and is known to produce potatoes of high value for high end markets. Limpopo is (also) the breadbasket of South Africa and must respond to supply and demand trends in our local market," he said.
He said to ensure competitiveness of cooperatives, the department will provide resources such as tractors for use by young people, women and traditional leaders.
"We need to add value and be innovative to have this competitive edge. We must also keep our value chain in Limpopo – packaging and distribution of agricultural produce must be done here. Our investment must be secured in our communities and reinvested and hence create a development model for farming commercially," Marule said.
Mamasemphamo Cooperative coordinator Frank Kola said they wanted to make sure that emerging farmers from various districts work together and become sustainable.
"When working together with the same goal in farming, we will be able to grow from being emerging to commercial farmers. We want to set a great example that cooperatives can be successful and feed the nation," Kola said.
Source: BuaNews – 10 April 2012