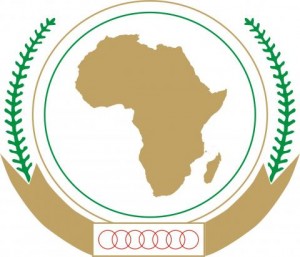 ANNOUNCEMENT TO JOURNALISTS
ACCREDITATION:
Journalists who are interested in covering the Global Africa Diaspora Summit to be hosted by the African Union in South Africa from 23 — 25 May 2012 under the theme: "Towards the Realisation of a United and Integrated Africa and its Diaspora", are strongly requested to be accredited.
Members of the media are invited to apply for accreditation to the Global African Diaspora Summit.
Applications for accreditation should include the following:
1.    Full Names;
2.    Name of media house;
3.    Designation (e.g., reporter, photographer) ;
4.    ID/passport number.
The above information should be forwarded to the following addresses no later than 18 May 2012:
Ms Laoura Lazouras, LazourasL@dirco.gov.za
Ms Nthabiseng Ramatshela, RamatshelaN@dirco.gov.za
More information about accreditation can be found on the following link: http://www.dirco.gov.za/diaspora/mediaaccr.html
NB: No media will be allowed access to the Summit venues without prior accreditation
Enquiries should be directed to: Mr Nelson Kgwete, 076 431 3078 or 012 351 1105
For further information about the Summit please consult the following links:
African Union Websites: http://au.int/en/summit/diasporasummit2012
South African Website: www.dirco.gov.za/diaspora
HOTEL RESERVATION:
Journalists are strongly advised to do their hotel reservations personally. A list of Hotels in Johannesburg is available on the internet.
VACCINATION:
Journalists should travel with their Yellow Fever Vaccination card.
VISA:
Journalists are strongly advised to get their visa from the South African Embassies in their respective country before traveling.
Source: African Union Commission (AUC) – Press Release – 17 May 2012