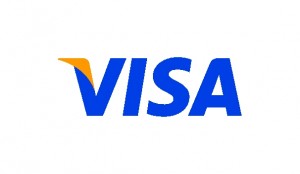 Visa recently launched the Visa Rural Caravan Campaign in Morocco, in line with the company's financial literacy initiatives and in conjunction with the Women's Association for Mentoring. Earlier this month, the Visa Rural Caravan travelled from the coastal province of Agadir to the inland region of Souss-Massa-Draa to deliver financial literacy workshops that aim to empower women in rural areas.
The campaign was delivered in conjunction with the Women's Association for Mentoring while topics covered in the workshops included budgeting, e-commerce, how to calculate profit and loss and how to complete micro-loan applications for small businesses.
Visa's General Manager for Morocco, Central & West Africa, Mohamed Touhami El Ouazzani, and Senior Business Development Manager Aziza Tazi personally delivered the training and used real-life examples to show how women can make their businesses more successful when they understand financial basics. Supporting Visa financial awareness materials in English were adapted and translated specifically for Moroccans and a total of 100 women attended the workshops.
"This was a small but important part of our global corporate social responsibility financial literacy program. We really are committed to the communities we work in – and that includes remote, rural communities, who are our customers of the future, both as cardholders and merchants," said El Ouzzani. "Many of the women we met are highly talented. For example, some create exquisite bespoke rugs. But very few had any understanding of how to take the products they make to market. Now we have helped them acquire commercial skills. They can set budgets and apply for micro-loans that will help lift their businesses to a higher level. That will give them increased confidence and social standing at home and at work – which is true empowerment."

About Visa
Visa is a global payments technology company that connects consumers, businesses, financial institutions and governments in more than 200 countries and territories to fast, secure and reliable digital currency. Underpinning digital currency is one of the world's most advanced processing networks–VisaNet–that is capable of handling more than 10,000 transactions a second, with fraud protection for consumers and guaranteed payment for merchants. Visa is not a bank and does not issue cards, extend credit or set rates and fees for consumers. Visa's innovations, however, enable its financial institution customers to offer consumers more choices: pay now with debit, ahead of time with prepaid or later with credit products.
Source: Zawya.Com – Press Release – 16 May 2012