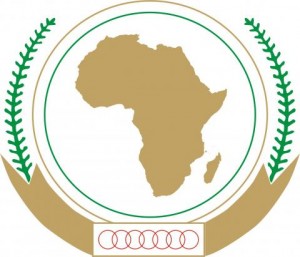 "The AU Observer Mission concludes that the 26 May, 2012 National Assembly Elections in the Kingdom of Lesotho were free, fair and credible" affirms the preliminary statement of the African Union released by General Yakubu Gowon, team leader of the AU EOM during a press conference on 28 May 2012.
Gen. Gowon also commended the Basotho for their political maturity and for the peaceful conduct of the National Assembly Elections, General Gowon. Indeed, in 2010, the Kingdom of Lesotho has marked the Year of Peace and Security which culminated in the lighting of the Flame of Peace in September 2010.
According to the AU EOM, the electoral process, as a whole, was peaceful and held in accordance with the Constitution and the electoral law of the Kingdom of Lesotho. In this regard, the AU EOM has commended the Independent Electoral Commission (IEC) for the smooth management of the electoral process, the voters' education and the professionalism of its agents during the Election Day.
Amongst others, the AU EOM recommended to simplify the electoral process, to sustain the training of electoral agents and to maintain civic and electoral education so as to increase the rate of participation of the electorate.
General Gowon, once again, called upon all Basotho stakeholders to accept the outcome of the elections and to use appropriate channels provided for in the electoral law to resolve disputes.
Source: African Union Commission (AUC) – Press Release – 30 May 2012