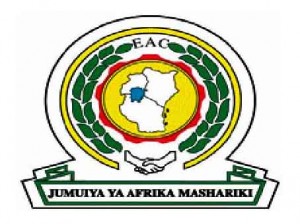 The EAC Deputy Secretary General in charge of Productive and Social Sectors has reaffirmed the importance of collaboration if the region is to successfully manage its transboundary natural resources.
Hon. Jesca Eriyo who made the remarks while opening a three-day workshop on transboundary conservation on Tuesday in Arusha, Tanzania, stated that better management of cross-border resources and ecosystems was an essential driver for economic growth.
At the workshop, whose theme is "Managing transboundary resources for the enhancement of the region's sustainable development", Hon. Eriyo observed that through its specialized institutions and with support from development partners the EAC had initiated numerous transboundary natural resource management projects in an effort to achieve sustainable social-economic development from these shared resources.
She noted that EAC is cognizant of the fact that collaborative transboundary resource management practices can help avoid or reduce duplication of efforts, creating economies of scale and enhancing economic opportunities.
Meanwhile in remarks read on behalf of United States Government delegation head Ms. Julie Fischer, the US Africa Coordinator for Foreign Service Programs Mr. Matthew Edwardsen reiterated the country's strong commitment to promotion of livelihoods and conservation of ecosystems across East Africa.
The workshop is expected to agree a structure and roadmap for promoting, developing and coordinating transboundary conservation in the region; agree mechanisms and processes for sharing information on transboundary initiatives, activities and experiences; and develop a workshop statement on transboundary ecosystems conservation in East Africa, among others.
EAC has organized the transboundary conservation workshop in collaboration with the Wildlife Conservation Society and the United States Forest Service.
Source: East African Community (EAC) – Press Release – 13 June 2012