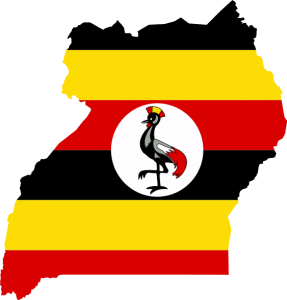 After a successful Routes Africa, the joint hosts of the 2012 event, the Seychelles Tourism Board and the Seychelles Civil Aviation Authority, have officially handed over the Civil Aviation Authority of Uganda, and their main airport, Entebbe International who will be the host destination and main airport of Routes Africa 2013.
The 8th Routes Africa will take place in July 2013 and Uganda, the Pearl of Africa as it is commonly positioned, has a fast growing tourism sector with an annual growth rate of 21% on average, contributing 24% of the total foreign exchange earnings. Domestic tourism has grown by 50% over the past 10 years.
The region has 6.8% of the world's butterfly species, 10.2% bird species, 7.8% of world mammals and 53% of mountain gorilla population, the animal that is closest to man. Uganda is also the source of the longest river on the continent and world, River Nile with the most electrifying rafting opportunity on earth. Uganda is an investment destination especially after the discovery of oil in Uganda. This has greatly boosted passenger volumes through Entebbe International Airport.
By hosting Routes Africa 2013, the CAA intends to create visibility of Entebbe International Airport and Uganda as a whole to airlines and the world at large. Speaking during the handover lunch at Routes Africa 2012 in the Seychelles, David Kakuba Mpango, Deputy Managing Director of The Civil Aviation Authority of Uganda said "We are absolutely delighted to have been selected as host of Routes Africa in 2013 as there is no better way to push what the country has to offer than for people to come and see it for themselves. We will be opening the doors of Uganda to all Routes delegates and enabling them to enjoy first-hand the hospitality and wonders of the country."
He went on to say "We have been attending the Routes Africa and World Routes events for a number of years and were pleased to have been able to agree a new air service with Qatar Airways during the 2010 event in Vancouver in Canada, so we are fully aware of the important role these forums take place in the aviation industry."
David Stroud Executive Vice Present, Routes went on to say "After such a successful event here in the Seychelles we are eagerly awaiting next year's event in Uganda, it is the first time we have secured and announced a Routes Africa event host at the previous year's event and it is down to the drive and commitment of the Ugandan team. We look forward to Routes Africa 2013 in Uganda next year."
Notes to Editors
About Routes
•    Routes organises world-renowned airline and airport networking events through its regional and global Route Development Forums. Each year, there is one global event and one regional event in Asia, Africa, Europe, the Americas and CIS respectively. http://www.routesonline.com
•    Routes was founded in 1995 as part of the Manchester UK‐based ASM Ltd., a consultancy specialising in the field of route development for airports. http://www.asm-global.com
•    Routes and ASM were acquired by UBM Aviation Worldwide Ltd in August 2010. Routes is a UBM Aviation brand. UBM Aviation specialises in the supply of data and information products, market intelligence, news and events related to the global aviation industry. More information can be found at http://www.ubmaviation.com
Follow us on twitter:
@Routesonline
@TheHUBRoutes
@VictoriaRoutes
Source: UBM Aviation Routes Ltd – Press Release – 11 July 2012