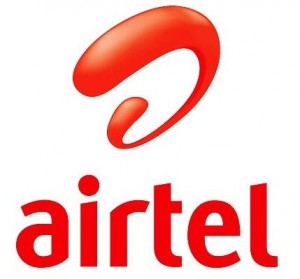 Airtel is committed to building the largest 3.75G platform on the continent

•    Airtel Africa takes another step towards building the largest 3G network across Africa, launches platform in Madagascar
•    Platform will change how subscribers experience web on internet-enabled devices
Airtel Madagascar (http://www.airtel.com) today launched its mobile 3.75 platform contributing towards building the largest 3.75G network across Africa. The launch of the platform promises profound changes to how subscribers in the region experience the web on internet-enabled devices.
The improved technology will enhance multimedia functionality, high speed mobile broadband and internet access; allowing users to make video calls, watch live TV, send and receive emails and download music from the devices.
"3.75G technology will give our customers the opportunity to interact with data in a completely different way," explained Heiko SCHLITTKE, Managing Director, Airtel Madagascar. "This is why Airtel doesn't see 3.75G as a product but a platform that enables customers to have access to data and the internet."
There are currently about 400 million mobile subscribers in Africa, according to data from McKinsey & Co, and 2.5 million are with Airtel Madagascar. Telecommunications is one of the continent's fastest growing industries with a rapidly expanding cellular phone market that now includes internet access, mobile banking and mobile commerce.
Airtel has remained committed to deepening its network coverage and bringing communication opportunities to rural populations that, until now, have been left out of the telecommunications revolution in Madagascar.
"We all know that access to basic telecommunications services is crucial for economic development. However, these services are not available to all in Madagascar. Communications should be a fundamental right and not a privilege. Access to telecommunications for populations that are not connected yet will enhance their social, cultural and commercial participation. Our platform will enable customers to take advantage of the potential of the internet as well as the mobile phone," added Mr. SCHLITTKE.
Airtel is committed to building the largest 3.75G platform on the continent and will continue to offer innovative and relevant services to all.
About Bharti Airtel

Bharti Airtel Limited (http://www.airtel.com) is a leading integrated telecommunications company with operations in 20 countries across Asia and Africa. Headquartered in New Delhi, India, the company ranks amongst the top 5 mobile service providers globally in terms of subscribers. In India, the company's product offerings include 2G, 3G and 4G services, fixed line, high speed broadband through DSL, IPTV, DTH, enterprise services including national & international long distance services to carriers. In the rest of the geographies, it offers 2G, 3G mobile services. Bharti Airtel had over 255 million customers across its operations at the end of May 2012.
Source: Bharti Airtel Limited – Press Release – 19 July 2012