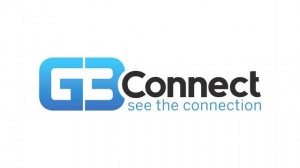 Pervasip Corp. (OTCQB: PVSP) subsidiary, VoX Communications, a cloud-based voice and video communications solutions, apps and services provider, announced today that it is partnering with G3 South Africa to facilitate sales of hardware and apps on the continent of Africa.
"Since February, we have been researching, designing and developing product extensions that include tablets and handsets, which fit well into our VoIP and video ecosystem. G3 South Africa and VoX plan to sell these new units with the VoX VoIP app pre-installed," said Mark Richards CIO of VoX Communications. "G3 South Africa was established with the purpose of providing VoX a foothold in Africa to drive sales volume through the large telecom and mobile carriers throughout the continent. We are also making arrangements to ship our VoIP server cluster to South Africa, so that our app can be available to over 6 million people via a mobile wallet business. Having the technology in Africa will allow us to keep both voice and video media in-country and provide the most efficient routing of packets possible."
Mobile VoIP users are estimated to be 300 million by 2013 and Africa is an emerging market in this space. VoX intends to package its network capabilities with cutting edge hardware to build a diverse global business.
About Pervasip
Pervasip Corp. delivers VoIP and video telephone services for the residential and small business markets, using cloud-based telephony. It differentiates itself through a unique combination of high quality voice services, flexible back-office capabilities and automated provisioning systems. Pervasip recently entered the mobile VoIP services and applications arena, which is expected to approach 300 million users by 2013. It offers a feature-rich, low-cost, high-quality alternative to traditional phone services. For more information, please visit www.voxcorp.net.
FORWARD-LOOKING STATEMENTS
The information contained herein includes forward-looking statements. These statements relate to future events or to our future financial performance, and involve known and unknown risks, uncertainties and other factors that may cause our actual results, levels of activity, performance, or achievements to be materially different from any future results, levels of activity, performance or achievements expressed or implied by these forward-looking statements. You should not place undue reliance on forward-looking statements since they involve known and unknown risks, uncertainties and other factors which are, in some cases, beyond our control and which could, and likely will, materially affect actual results, levels of activity, performance or achievements. Any forward-looking statement reflects our current views with respect to future events and is subject to these and other risks, uncertainties and assumptions relating to our operations, results of operations, growth strategy and liquidity. We assume no obligation to publicly update or revise these forward-looking statements for any reason, or to update the reasons actual results could differ materially from those anticipated in these forward-looking statements, even if new information becomes available in the future.
For further information:
AT G3 CONNECT:
Barry MacCheyne
President
Ph: 585-704-1264
barry@g3connect.com
Source: Pervasip Corp. – Press Release – 19 July 2012