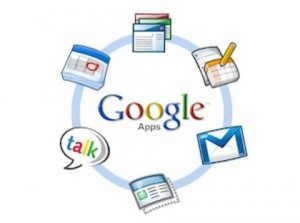 Tailored for IT and business visionaries that plan to move their IT infrastructure to the cloud, and targeted at executives who are looking for innovative solutions that really add value to their organisations, these events will showcase presentations from industry thought leaders, Google leaders, and Grove cloud specialists.
Speakers will explain key trends: the continued growth of both cloud and mobile computing, and how the future of business is social. Speakers will also present how business can leverage these trends to their benefit, and how they can enable a closer, more productive engagement with a customer base, an increase in the quality and speed of service delivery, and increased collaboration between team members, wherever they are located.
An increasing number of companies are grasping the strategic imperative of early adoption of cloud computing, and Google's web based business tools are helping organisations of all sizes and in all sectors to increase growth, maximise resources and improve their competitive edge.
With offices in London, Johannesburg, Cape Town and San Francisco, Grove is providing cloud solutions expertise to companies in the UK and throughout Africa.
The roadshow begins in Cape Town on the 14th of August 2012 and includes seminars in Johannesburg and London. It follows on from a successful roadshow hosted in the first half of 2012, which was attended by hundreds of professionals and featured speakers such as Grove CEO, Philip (Pip) Witheridge; CXO Advisor, Terry White; as well as key leaders from Google.
If you would like to know more about cloud computing, Google Apps for Business, Google+, the Grove Group and how Grove is helping companies around the world to succeed, contact us for information on one of our workshops.
Click here for event information.
Source: Grove Group – Press Release – 8 August 2012