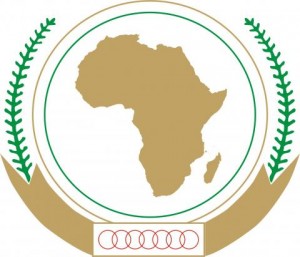 The second batch of a post graduate course on the African Leadership in ICT (ALICT) was launched on 8 October 2012 in Addis Ababa, Ethiopia. The 7 month intensive training of knowledge society education on ICTs, Science, Technology and Innovation (STI) sectors is an African Union Commission (AUC) initiative, supported by the Ministry for Foreign Affairs of Finland and implemented by GESCI. It is aimed at equipping existing and future African leaders with a commanding understanding of the key elements in the development of knowledge societies. The oversight and implementation coordination of the ALICT course at the level of the AUC is done by the Information Society Division within the Department of Infrastructure and Energy .

The successful candidates, who were admitted to take the course during the period of October 2012 to June 2013, were briefed during the two-day ALICT orientation workshop that took place on 8 and 9 October 2012 at the Jupiter Hotel in Cazanchise, Addis Ababa.
In his remarks, Mr. Janne Oksanen, Second Secretary, Head of Cooperation, Embassy of Finland in Ethiopia, highlighted the commitment of the Ministry of Foreign Affairs of Finland in supporting the ALICT programme and its high quality of oversight and coordination by the AU Commission and implementation by GESCI.
This second batch of participants were introduced to key concepts and tool kits on the Knowledge Society (KS) and leadership in the KS as well as the course e-learning platform which include: chats, forums, access to content, resource centre, virtual work space. The newly registered candidates were taken through the orientation program by two GESCI instructors, Mr. Senthil Kumar, Deputy Programme Manager of ALICT and Mr. Juho Mikkonen, Blended Learning Specialist. Both instructors presented the ALICT course organization, delivery, course structure, module sequence, timelines, assessment, certification among others.
Introducing the course, Mr. Kumar explained that the ALICT course is online distance learning aimed to build the capacity of future African leaders to contribute effectively to the development of knowledge societies by imparting new leadership skills to them. "These new leadership skills will provide participants with the attitudes, ideas, management tools, and strategies to act as change agents, assisting their ministries and organisations to develop coherent and well aligned polices in Education, ICT and STI" he underlined.
participants of the ALICT course are drawn from the middle and senior management officials in Ministries of Education (including Higher Education and TVET), ICT, Science and Technology, Planning and Finance; public organizations (including program implementing agencies) relevant to the identified Knowledge Society pillars; and other key identified organizations.
In this phase, the course covers Botswana, Ethiopia, Kenya, Malawi, Mozambique, Namibia, Rwanda and Uganda as well as staff members of the African Union Commission. These participants are expected to become future African leaders in ministries and organizations capable to advance knowledge society development across Africa.
The laureates of this course will be awarded a joint AUC/GESCI certificate equivalent to a postgraduate University post-graduate diploma.
Source: African Union Commission (AUC) – Press Release – 12 October 2012