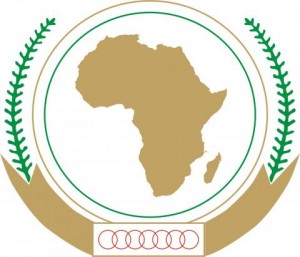 INVITATION TO THE MEDIA
WHAT: High level forum : AUC/FAO Support to regional capacity to reduce post harvest losses (Project number TCP/RAF/3311 (D)
WHEN: 17-18 October
WHERE: Desalegn Hotel, Addis Ababa, Ethiopia
WHO: The forum is being organized by the AU Commission's Department of Rural Economy and Agriculture, in collaboration with the Food and Agriculture Organisation (FAO)
WHY: The objective of the two day forum is to discuss areas in which to enhance regional capacity building to reduce post-harvest losses in Sub Saharan Africa, in support of CAADP (Comprehensive African Agricultural Development Programme) implementation in Africa. Specific objectives of the forum will be:
•    Promoting ownership of the project: This will be demonstrated by the willingness of participants to arrive at a joint resolution or make a statement of intention to follow through the recommendations of the forum in their organizations or institutions.
•    Fine-tuning the content of the training workshops: the forum will deliberate on policy dimensions, capacity needs and, institutional frameworks and highlight areas that need focus in training in policy formulation on post- harvest management and loss reduction.
•    Identifying investment priorities in PHL reduction at national and regional levels in the context of the CAADP.
•    Enhancing synergies: The forum will recommend way forward in implementing the remaining project activities, including collaboration with other actors and linkages to other existing projects and prograrmmes.
Participants: Participants will be ministers or permanent secretaries in national agriculture and related ministries, chief executive officers or heads of relevant department in public and private sectors, members of parliamentary committees, heads of research and knowledge institutions or other such high ranking personalities that can make or influence policy decisions at high level.
Journalists are invited to cover the official opening ceremony at 09:00 on 17 October 2012 at Desalegn hotel
Source: African Union Commission (AUC) – Press Release – 17 October 2012