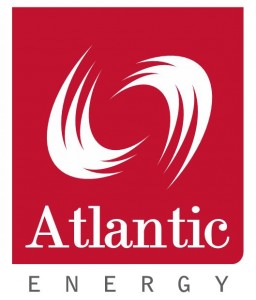 The recently concluded 19th Africa Oil Week, Africa's premier oil and gas event, brought together key industry players from Africa and the world at large to Cape Town, South Africa. Over 1,000 delegates representing 600 companies from a cross section of every continent were in attendance at this year's conference including Atlantic Energy (http://www.atlanticenergy.com), sponsor of the Safari Networking Tent.
 The Co-Chief Executive Officer of Atlantic Energy, Mr. Scott Aitken made a presentation at the event on the topic: "Public – Private Partnership to Redevelop Brown Fields in Nigeria".
Mr. Aitken noted that Nigeria which has the world's 10th largest oil & gas reserves and the 7th largest population in the world, began production as far back as the 1950s but has not been able to optimize oil and gas production till date. He noted that Nigeria has hundreds of mostly undeveloped onshore discoveries due to a number of inhibiting factors ranging from funding constraints of the National Oil Company – Nigerian National Petroleum Corporation (NNPC); International Oil Company (IOC) portfolio ranking priorities as well as security, environmental and community legacy issues.
These are important issues that need to be addressed, as Aitken noted the Nigerian average daily production of crude oil has fluctuated but not changed dramatically since the 1970s and in this regard, Atlantic Energy has partnered with the Nigerian Government through the Nigerian Petroleum Development Company (NPDC), a wholly owned subsidiary of the NNPC to assist Nigeria optimize it's oil and gas production.
Recently, the Nigerian government tasked NPDC; an operator with 130,000 bopd of current production with a target of reaching 250,000 bopd by 2015 and significantly increasing the supply of domestic gas to the country to enable an increase in power generation and support local manufacturing industries. Additionally, the fact that the licenses of IOCs are slated to expire soon, with four IOCs' (Shell, Total, ConocoPhilips and Agip) announcing divestments of interests in 12 onshore blocks over the last 18 months ahead of their license expiry and NPDC's increased commitment to developing Local Content makes it apparent that it is not business as usual, Aitken declared.
In furtherance of its goals, the NPDC executed a number of Strategic Alliance Agreements (SAAs) including four with Atlantic Energy to facilitate petroleum operations for Oil Mining Leases 26, 30, 34 and 42. These SAAs with Atlantic Energy are similar to agreements NPDC have executed with international companies including Agip and Sinopec over the last 10 years, which have resulted in excess of 100 Million barrels of crude oil produced under these strategic alliances.
Atlantic Energy's recent alliance with the NPDC is a mutually rewarding partnership aimed at realizing the development potential of the relevant brown field assets, which will reinforce NPDC 's position as the key national operating company, by funding equity participation, providing technical assistance, project management of specific key blocks and gas infrastructure and the development of reserves and other exploration opportunities.
Distributed by the African Press Organization on behalf of Atlantic Energy.
About Atlantic Energy
Atlantic Energy (http://www.atlanticenergy.com) is a private upstream oil and gas group founded by Nigerian and international exploration and production ("E&P") executives with an extensive track record and experience in the Nigerian E&P sector. The company currently operates in Nigeria and will continue in its Enduring Commitment to develop Africa and its abundant resources through energy and infrastructural development.
Source: Atlantic Energy – Press release – 13 November 2012