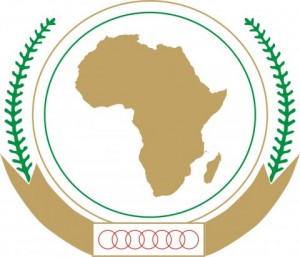 In an event that highlights continued progress towards African agricultural sustainability, African Union Commission (AUC) Commissioner for Rural Economy and Agriculture, H.E. Rhoda Peace Tumusiime and Chief Executive Officer of the Consortium of International Agricultural Research Centers (CGIAR Consortium), Dr. Frank Rijsberman today signed a Memorandum of Understanding (MoU) on behalf of the two organizations.
The MoU describes a strategic partnership under the Comprehensive Africa Agriculture Development Programme (CAADP) of the AUC and CGIAR Consortium to facilitate, "enhanced coordination, collaboration, and alignment between CGIAR Consortium members and initiatives and those of African agricultural research and development organizations at the country, sub-regional, and continental levels with regard to their respective priorities, objectives, and programs for increased agricultural productivity in Africa."
In her welcome remarks during the signing ceremony, held at the AUC Headquarters, H.E. Tumusiime stated that, "The signing of this MoU with CGIAR Consortium has a special significance, for it comes at a time when global attention has focused on Africa's resolve to shoulder its responsibilities of making hunger and destitution history." She further stated that, "The AUC recognizes that feeding Africa's population and enabling agriculture play a critical economic transformation role in much of Africa needs to be supported by tried and tested technologies and home-grown policy initiatives."
Mrs. Tumusiime also expressed her confidence that the CGIAR Consortium would prove to be a significant partner in the AU Commission's quest for science-based agricultural transformation in Africa.
Dr. Rijsberman stated that "through better alignment with CAADP, CGIAR can help ensure that we are providing the right science for real impact on the ground." He also noted that more than 50% of CGIAR funding goes towards projects on the African continent, and that "more effective research-to-practice alignment is a fundamental pillar of CGIAR's work."
The MoU signed today calls for joint actions to guide implementation of alignment of programs and support activities for CAADP, including: a research alignment plan that coordinates research programs with CAADP National Investment Plans; a Science and Technology Agenda for African Agriculture; a joint plan to support regional and sub-regional research activities; the development of joint African and CGIAR technology platforms; technical support; and joint sharing of information and knowledge.
The AUC, through the Department of Rural Economy and Agriculture (DREA), has been implementing CAADP, which addresses policy and capacity issues across the entire agricultural sector and African continent. CAADP is entirely African-led and African-owned and represents African leaders' collective vision for agriculture in Africa. This ambitious and comprehensive vision for agricultural reform in Africa aims for an average annual growth rate of 6 percent in agriculture by 2015.
CGIAR is a global agricultural research partnership for development that includes 15 of the world's leading agriculture research centers and leads 16 comprehensive global agricultural research programs. Its goals are to conduct research that contributes to reduced poverty, improved food security, improved nutrition and health, and sustainable management of natural resources.
Source:  African Union Commission (AUC) – Press Release – 16 January 2012