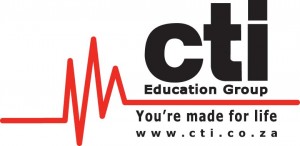 By Thandisizwe Mgudlwa – AfricanBrains
CTI is the first to offer free tablet computers for study –  the group says.
The groups also attests that this is the Digital learning revolution for CTI degree students.
CTI is one of South Africa's leading private higher education institutions with students studying across  12 campuses, and awards degrees and diplomas to a growing market of full-time and part-time students in such subjects as business, information technology, law, psychology and counselling, graphic design and creative arts. The CTI group since 2006 has included partner Midrand Graduate Institute (MGI).
According to CTI, in a move that will revolutionize the way they study [students], CTI Education Group will become the first higher education institution in South Africa to offer its students tablet computers loaded with prescribed textbooks, at no extra cost.
Over two thousand students who will start their degree studies at CTI in January will receive the new ten-inch touch-screen Samsung Galaxy Note tablets, loaded with up to eight prescribed textbooks' of course material, a note added.
The tablets will be supplied to first-year students commencing their Bachelor of Commerce and BSc in Computing Systems degrees at CTI's twelve campuses across South Africa.
Darren Fox, chief executive of CTI Education Group, comments: "To succeed in their future careers, young South Africans will need to be IT-literate and fully fluent with the latest technology.  We want to make our students' learning experience as close as possible to the world of work they will be entering, and we're very pleased to partner with Samsung, one of the world's leading technology companies, to do that."
A study conducted earlier this year by the Pearson Foundation of college students in the United States revealed that students believe tablets and other mobile devices will transform learning, with tablet ownership among college students having tripled in the last year.
The survey reveals that more students are reading digital books, and that a majority (63%) of college students believe that tablets will effectively replace textbooks within the next five years.
The Samsung Galaxy Tab is the third most popular tablet among the students surveyed in the Pearson Foundation study.
Nearly all the students surveyed believed these devices are valuable for educational purposes, and around half of them say that they would be more likely to read textbooks on a tablet because of access to embedded interactive materials, access to social networks to share notes or ask questions, and access to instructors' comments in the reading material.
CTI Education Group's Fox added: "Our partnership with Samsung makes us the first higher education institution in South Africa to offer our students tablet computers loaded with all of their prescribed textbooks at no extra cost beyond their normal course fees.
"By putting cutting-edge technology into their hands while they study with us, we believe we can give our students the best possible education for the modern world and the industries in which they will work. CTI focuses on equipping our students with the skills and drive that they'll need to find fulfilling careers and add value to the South African economy. That is why our graduates tend to find employment more quickly than most."
Sibongile Malebane is studying for her Bachelor of Commerce at CTI's Pretoria campus and took part in a pilot programme by CTI on tablet usage this year.  She said: "The Samsung tablet has changed my view on electronic media. I used it in lectures and it has made it easier for me to have all my study guides in it."
Allaster Le Goabe, studying the same course, said: "The tablet is fun to use. The applications available with the study guides make studying and making notes a whole lot easier."
CTI students will access their textbooks through advanced e-text software, allowing them to read their textbooks on-screen. Course lecturers will be able to make notes and update texts throughout the academic year. These will automatically update to students' tablet devices.
Students will be offered training in how to use their tablets, and will have access to additional loan tablets and e-learning support when they are on campus.  Students will also be able to use their tablets to access Wi-Fi at all of CTI's campuses, at no additional expense.
CTI has also secured insurance and warranties for all the tablets and will pay for this on behalf of the students.
CTI is part of Pearson, the world's largest education company, a pioneer in the use of digital and mobile technologies to enhance learning.
Mark Cunnington, Managing Director for Higher Education at Pearson South Africa, said: "We are constantly seeking ways to use technology to give people access to a better education all over the world. Millions of students from the United States, Europe, Asia and now across Africa use Pearson's digital learning tools to enhance their learning every day.  Thanks to this partnership, CTI students will now be part of the digital learning revolution which has the power to transform learning outcomes in South Africa."
In 2010, CTI became a part of Pearson, the world's leading learning company. Pearson has over 100 years' heritage in educational publishing and assessment, and works in more than seventy countries offering products and services that help people make progress in their lives through learning.  In South Africa, Pearson also publishes for schools and colleges under the Heinemann and Maskew Miller Longman imprints.