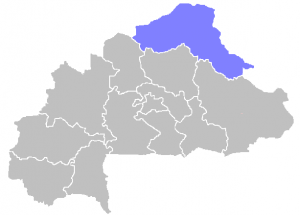 The 2013 Sahel Regional Strategy calls for US$1.66 billion to help meet humanitarian needs and build up resilience among vulnerable groups – an identical figure to the 2012 crisis appeal – even though aid agencies estimate the number of Sahelians at risk of going hungry this year has dropped 44 percent to 10.3 million. IRIN spoke to aid agency representatives to find out why the ask has remained constant.
"First of all, last year's figures represented just seven months of crisis needs, as the appeal was launched in May," said Allegra Baiocchi, head of the UN's West Africa Office for the Coordination of Humanitarian Affairs (OCHA).
"Secondly, the similar figure is merely a coincidence, and its make-up is very different," she continued.
David Gressly, humanitarian coordinator for the Sahel, explained: "In 2012 agencies focused mainly on an emergency food and nutrition response. In 2013 it is much broader – the complex emergency in Mali has been added to the mix, and groups are hoping to kick-start programmes to promote people's resilience."
"What we are sure of is that funding should remain high in 2013, which is not a crisis year in the same way as last, but is still a crisis year," said European Union funding body ECHO's West Africa head Cyprien Fabre. "The poorest went into debt, reached breaking point, but did not suddenly bounce back because of the good harvest this year. Many are again starting the year with nothing. Extreme poverty is not a trap you get out of in one year."
This year's food assistance request has dropped from US$831 million to $644 million, with significant drops across most countries except for Mali – up by 24 percent linked to the ongoing conflict; Mauritania – up 65 percent connected to a critical under-estimation of needs in 2012; and northern Nigeria, where the ask is 100 percent up as the government is only now starting to face up to the extent of its citizens' food security and nutrition problems.
Food security needs have dropped significantly in Niger (from $490 million to $354 million) following a relatively good food security and nutrition response there – underpinned by strong government leadership and support.
Malnutrition still high
The number of children with severe acute malnutrition targeted for relief is 1.4 million this year, up one million on last year. This is due to carry-over from last year, and also because while malnutrition is linked to food insecurity its roots are more profound in the Sahel, more significantly linked to poor water, inappropriate infant feeding practices and lack of decent health care for infants and pregnant women.
In northern Nigeria alone, some 260,000 children under age five are estimated to be severely acutely malnourished this year, according to OCHA.
More in-depth and more extensive assessments have also led to the higher figure of 1.4 million which indicates that the real number is no doubt higher. "We're far closer than we were last year," said Gressly, "but I wouldn't exclude the possibility that there are still cases we're not aware of…
"Last year agencies put a lot of effort into the treatment of severe acute malnutrition," said Gressly, "but we also need to move forward to prevent it, to stop the Sahel's high relapse rates."
For Elise Ford, Sahel advocacy lead at Oxfam, the figures show how far the aid community has come. "It's a reflection that we've come a long way in terms of the quality of our assessments… and we have much more capacity on the ground than we did this time in 2012. We're able to reach more people."
Source: IRIN News – 19 February 2013