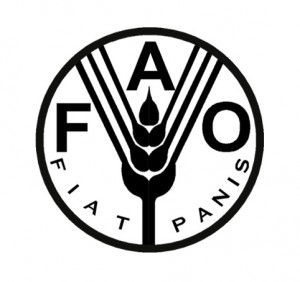 The Food and Agriculture Organization of the United Nations (FAO) has secured almost $US 1 million to help Sudan fight the current locust threat.
The announcement was made by the FAO Representative a.i. Mr Charles Agobia, at a joint media conference this morning held by FAO and the Ministry of Agriculture and Irrigation at the Sudan Media Centre in Khartoum.
FAO's Commission for Controlling the Desert Locust in the Central Region (CRC) secured the financial contributions. The Kingdom of Saudi Arabia is contributing $US 400,000. The CRC's Emergency Trust is contributing $US 75,000 and FAO will mobilize from its own resources up to $US 500,000.
The assistance is to address the immediate needs of the current control campaign which is at a critical stage. More technical and financial assistance will be needed until the end of summer.
The Federal Minister for Agriculture and Irrigation, Dr. Abdul-Halim Ismail Al-Mutaa'fi, thanked FAO for the immediate support and expressed his will to continue Sudan's close partnership with FAO.
FAO Senior Locust Forecaster Mr. Keith Cressman said swarms of locusts that arrived in February were successfully controlled by the Government of Sudan's Plant Protection Directorate and there was negligible crop damage. However, the swarms were able to lay eggs that are now hatching. Urgent control operations are needed to prevent these hatchings turning into new swarms that could destroy spring and summer food crops and pastures.
At this morning's media conference FAO Representative a.i. Mr Charles Agobia said there is an imminent food security emergency if the desert locust threat in Northern and River Nile states is not dealt with immediately. He also requested the support of other donor nations and partners to assist Sudan.
Source: Food and Agriculture Organization of the United Nations (FAO) – Press Release – 19 March 2013