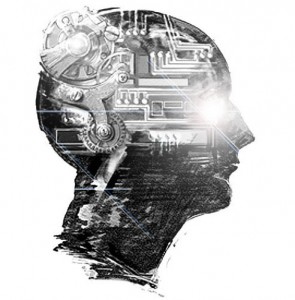 Internal Services Segment to Be the Leading Growth Segment This Year.

Healthcare providers in the Middle East & Africa will spend US $4.4 billion on IT products and services in 2013, an increase of 3.8 percent over 2012 revenue of US $4.3 billion, according to Gartner, Inc. This forecast includes spending by healthcare providers (includes hospitals and hospital systems, as well as ambulatory service and physicians' practices) on internal IT (including personnel), hardware, software, external IT services and telecommunications.
Telecommunications, which includes telecommunications and networking equipment and services, will remain the largest overall spending category throughout the forecast period within the healthcare providers sector. It is expected to grow 4.7 percent in 2013 to reach US $2.7 billion in 2013, up from US $2.6 billion in 2012 – led by growth in mobile devices and enterprise communication equipment.
Internal services will achieve the highest growth rate amongst the spending categories – forecast to be 5.9 percent in 2013 to reach US $576 million in 2013. Internal services refer to salaries and benefits paid to the information services staff of an organization. The information services staff includes all company employees that plan, develop, implement and maintain information systems. IT services will achieve the next highest growth rate amongst the spending categories – forecast to grow 4.3 percent in 2013 to reach US $455 million in 2013, up from US $436 million in 2012 led by growth in software support and IT management.
"Many countries within the Gulf Cooperation Council are encouraging transformation to services lead economy," said Anurag Gupta, research director at Gartner. "Development in the healthcare sector is a major priority to increase medical tourism, respond to life styles diseases, encourage disease prevention and position the Middle East at the leading edge of medical development. Growing private healthcare infrastructure, accreditations to internationally recognized agencies and government investments will drive higher adoption of technology."
Further information on healthcare providers sector IT spending is available in the Gartner report Forecast: Enterprise IT Spending for the Healthcare Providers Market, Worldwide, 2010-2016, 4Q12 Update and within the vertical industries forecast "Forecast: Enterprise IT Spending by Vertical Industry Market, Worldwide, 2010-2016, 4Q12 Update", available at www.gartner.com/resId=2305215. The forecasts provide total enterprise IT spending, including internal spending and multiple lines of detail for spending on hardware, software, IT services, and telecommunications for vertical industries and 43 countries within seven geographies.
Gartner analysts examined key industry topics and provided additional insights at Gartner Symposium/ITxpo, which will took place in Dubai March 5-7, 2013.
Source: Zawya.Com – Press Release – 25 March 2013