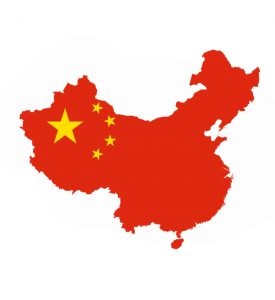 Pretoria- President Jacob Zuma and his Chinese counterpart Xi Jinping are today meeting in Pretoria as part of the Chinese President's state visit to South Africa.
Zuma received his counterpart at an official welcome ceremony characterised by a gun salute and red carpet at the Union Buildings. Cabinet ministers, including State Security Minister Siyabonga Cwele and Labour Minister Mildred Oliphant, were also at the ceremony.
The two statesmen were accompanied by their wives ahead of official talks. The two are expected to sign various agreements and a Memorandum of Understanding.
Later in the day, the President will host an official lunch in honour of the Chinese President, after which Deputy President Kgalema Motlanthe will pay a courtesy call on him.
Last week, Zuma congratulated Xi on taking over as China's new president, following the announcement on 14 March. He was appointed to the Communist Party's top post in November. He succeeded President Hu Jintao.
South Africa, he said, was looking forward to consolidating its strong relations with the People's Republic of China under the leadership of President Xi Jinping.
China is South Africa's biggest trading partner and a significant investor in the South African economy. In 2012, total trade stood at R201 billion, according to the South African Revenue Service.
The visit by China's new president to South Africa, scheduled to coincide with the Brics Summit which kicks off in Durban today, will be among the first he will be undertaking to Africa since assuming office.
Also on Tuesday, Zuma will receive President Putin at Durban's International Convention Centre, where they will hold official talks and will sign Memoranda of Understanding/Agreements, followed by a press conference.
Source: SA News – Press Release – 27 March 2013