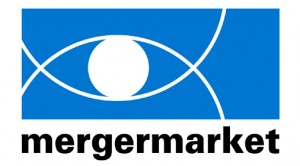 Iberian Lawyer brings together a selected group of finance and legal experts at the 3rd Edition of Agenda Africa Forum in London ─ 'Investment Frontiers: Angola and Mozambique' ─ to examine trends in the region

The appetite for investments in projects, energy and infrastructure in Africa has not decreased despite the economic downturn. Iberian Lawyer brings over 80 experts from the banking, finance and legal sector at Chatham House, London, to discuss the current opportunities and challenges of investing in Angola and Mozambique.
The Forum is supported by leading law firms F. Castelo Branco, Cuatrecasas Gonçalves Pereira, Miranda, VdA and AVM, and focuses on the current developments and reforms in these countries.
According to KermaPartners' latest research, the economic strength and growth in Africa makes the region a strategic target for many global law firms looking to expand their services.
Portugal and China may be the major foreign investors in Angola, but its expanding oil and gas sector continues to attract new interest. Meanwhile, efforts by the Government to diversify the economy are attracting a wider pool of international investment, according to the latest Iberian Lawyer Lusophone Africa Special Report.
Angola has been registering record growth. Ten years after the civil war, Angola's economy is expanding at an annual rate of around eight percent. The Government is using its petrodollars to rebuild the country's shattered infrastructure, expand the economy and modernise and better connect its cities. According to Mergermarket data, the first quarter of 2013 saw four deals worth US$4.5bn, compared to 11 transactions valued at US$8.63bn for the whole of 2012 and 12 deals for US$6.23bn in 2011.
"Relative to Angola, Mozambique may be further down the development track, but recent discoveries of huge offshore natural gas reserves hold the potential to change the economic direction of the country, says Giovanni Amodeo, global editor in chief at Mergermarket.
"Mozambique recently introduced a new PPP Law that affects strongly in future investments."
Based on Mergermarket M&A data, Mozambique has seen the largest transaction so far this year with the acquisition of a 28.57 percent stake in ENI East Africa by China National Petroleum Company for US$4.2bn. However, uncertainty has resulted from the implementation of capital gains tax, Rio Tinto's large writedowns on the Benga mine acquisition and the major infrastructural spending required to ensure 'route to market' for players using the Sena line, and ports of Beira and Nacala.
Despite this, the experts predicts that as the nation's gas boom and sheer geological potential are realised, growth in Mozambique's domestic steel industry will continue to attract mine builders, producers, offtakers and others to partake in potentially large M&A transactions and joint ventures.
"Africa opens a wide range of business opportunities to international players in a whole host of sectors, but always under complex and over-regulated markets," says Mari Cruz Taboada, Managing Director of Iberian Legal Group (Iberian Lawyer). "Being accompanied by experienced lawyers is essential when strategically developing projects and investing in markets such as Angola or Mozambique."
Players from the Middle East, Canada and Western Europe are also trying to take advantage of opportunities in the region, following in the steps of the US, China, South Africa and Brazil.
Source: APO – Press Release – 11 April 2013