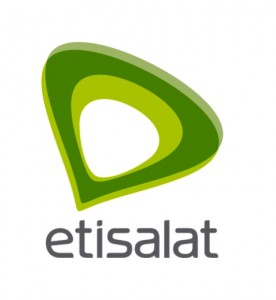 First to demonstrate Voice over LTE and eSRVCC.

Etisalat, leading telecom operator in the region, is the first in the Middle East and North Africa (MENA region) to complete the successful testing of Voice over LTE (VoLTE) and eSRVCC (enhanced Single Radio Call Continuity) providing more services to its subscribers over 4G LTE network.
The test was conducted along with Huawei, partner providing end-to-end networking solution, including radio access and core network.
VoLTE is the next standard of voice communication for telecom operators to be used in LTE network based on IP technology and eSRVCC technology. This provides seamless voice services without any delay when LTE users move from LTE to 3G network. eSRVCC enables high quality voice with end-to-end quality of service (QoS) assurance. These new technologies provide High Definition (HD) voice service, faster call set-up, HD Video calling and rich media services.
Marwan Zawaydeh Chief Technology and information Officer Etisalat, said: "Etisalat has always pioneered in implementing and investing in new technologies enhancing our network to global standards. Our fiber network across the country has set international benchmarks positioning us as the only operator with the widest network globally. The testing of VoLTE is a significant milestone improving the networks performance as well as the quality of service enhancing customer experience."
Etisalat has already taken a lead in FTTH (fiber to the homes) penetration in UAE which has reached more than 80 per cent penetration in the country. This achievement was possible mainly due to the huge investment made by Etisalat UAE in the network which exceeded AED19 billion and connected 1.3 million homes in the country.
This achievement was possible due to the complete participation of Etisalat and Huawei in upgrading all the required 4G and 3G nodes to the desired level based on the architecture in the test and commercial environment.
Alan Wang, Head of Etisalat Account, Huawei said: "Huawei VoLTE solution helps operators overcome deployment challenges and minimize costs and time to market significantly. This implementation is a step towards mobile transformation helping operators transforms their current mobile network to smoothly evolve services and technologies towards the LTE domain. The solution will enrich the end user experience giving operator opportunities to enhance their services over their LTE networks."
Source: Zawya.Com – Press Release – 13 May 2013