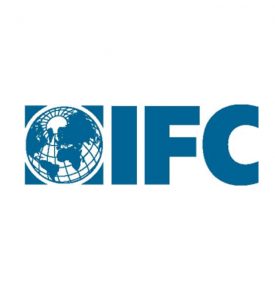 IFC, a member of the World Bank Group, and The MasterCard Foundation today convened key financial industry players to build further momentum for mobile financial services in Cote d'Ivoire. The event recognized the market's enormous potential, especially for increasing access to finance for low income households, small scale businesses and in hard-to-reach areas.
Mobile phone penetration in Cote d'Ivoire is more than 90 percent, while only 14 percent of Ivoirians have access to financial services. Mobile network operators have registered more than two million mobile financial services customers in the past three years. The Ivorian market for mobile financial services is the largest and the most dynamic in the West African Economic and Monetary Union region.
Cassandra Colbert, IFC Resident Representative in Cote d'Ivoire,
said,"Improving access to finance is important for supporting shared prosperity in Cote d'Ivoire. IFC and The MasterCard Foundation want to help local financial institutions realize the opportunity in Cote d'Ivoire for the development of agent banking and mobile financial services that will accelerate the reach of financial services to those currently without banking services."
At the seminar in Abidjan, IFC highlighted the business case for engaging in mobile financial services in Cote d'Ivoire. The workshop marked the beginning of the implementation of a four year program by IFC and The MasterCard Foundation to contribute to the development and expansion of mobile financial services in the country.
IFC and The MasterCard Foundation consider access to financial services a key tool in poverty alleviation that can dramatically change the lives of the economically marginalized.
About The Partnership for Financial Inclusion In January 2012 IFC and The MasterCard Foundation launched the $37.4 million Partnership for Financial Inclusion to bring financial services to an estimated 5.3 million previously unbanked people in Sub-Saharan Africa in five years. The program aims to develop sustainable microfinance business models that can deliver large-scale low-cost banking services, and provides technical assistance to mobile network operators, banks and payments systems providers in order to accelerate the development of low-cost mobile financial services.
Source: International Finance Corporation (IFC) – The World Bank – Press Release – 14 May 2012