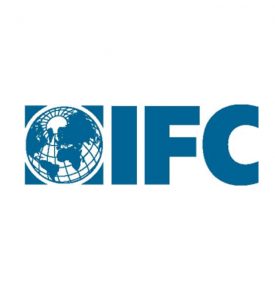 The conference is hosted in partnership with the Swiss Secretariat for Economic Affairs, SECO, and aims to increase local awareness of the ESCO model as one possible solution to current and future capacity constraints in the South African energy market. It is part of IFC's Climate Change Investment Program for Africa, in line with IFC's strategic goal to mitigate climate change and foster sustainable economic growth.
Saleem Karimjee, IFC Senior Country Manager for Southern Africa, said, "As economies grow, demand for energy also rises. Capacity constraints are already evident in South Africa, and persistent across the continent. How to produce and use energy as efficiently and cleanly as possible is therefore a key question for the future."
"In our work around the world we have seen how the ESCO model provides not only a technical solution, but also a sustainable long-term financing solution," Karimjee added. "To invest in clean energy is to invest in the future."
An Energy Services Company is a commercial business providing a broad range of comprehensive energy efficiency solutions. It finances the upfront investment costs associated with a project and gets its return from sharing the savings with the end-user. While the ESCO model has been in use for a long time in Europe and the USA, there are currently only a handful of companies that utilize the structure on the African continent.
Christian Meuwly, the Ambassador of Switzerland to South Africa said, "There is great momentum to increase the use of sustainable energy solutions in South Africa. ESCOs play an important role in keeping the industry and especially SME's competitive and advise them with regard to resource efficiency. In order to deliver all services from one hand, it is crucial that ESCOs can also enable access to finance."
Source: International Finance Corporation (IFC) – The World Bank – Press Release – 28 May 2013