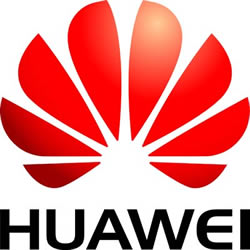 GreenNetworks (LAP GreenN) has concluded a definitive group-wide settlement agreement with Huawei, its principal supplier of network equipment to its Africa based mobile network operating companies. Huawei is LAP GreenN's largest and longest-standing equipment supplier across the continent, with a relationship dating back to as early as 2007.
Over the past 18 months, the new management of LAP GreenN has entered into various discussions with key suppliers as part of its restructuring program to reduce the debt and pave a way forward for future growth.LAP GreenN's executives have been determined to run the business on commercially viable bases and regularize its relationships with its supply chain and other stakeholders across its business ecosystem.
Following a year of negotiations between Huawei and LAP GreenN regarding outstanding amounts owed for equipment and services supplied, the two organizations have today reached conclusive terms on a commercial settlement agreement. The agreement is a major milestone, which offers conclusive resolutions to various issues between the two parties. LAP Green N is now also able to draw on the material resources of Huawei, which adds a significant boost to the day-to-day operations of its network operations.
Mr. Wafik Al Shater, Chairman and Chief Executive Officer of LAP GreenN, commented on the agreement with Huawei: 'It is a step in the right direction in our restructured plan and will help us rebuild the company to become a world-class African based telecommunications provider".
As part of the overall Group strategy, LAP GreenN is embarking on network transformation initiatives within each of its operating companies, and will be engaging Huawei in these discussions specifically on the development of its Next Generation Network (NGN) and Long Term Evolution (LTE) roadmap.It will also use Huawei's end-to-end solutions and services to drive OPEX efficiencies across the Group, with green power initiatives at the forefront.
Mr. Al Shater confirmed LAP Green N's commitment to building industry wide partnerships to take it to the next stage of its development, and thanked the Huawei management team for their dedication to coming to a resolution in an effort to rebuilding and strengthening their relationship going forward.