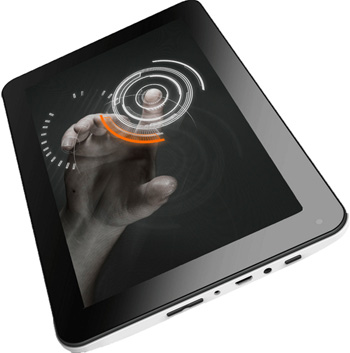 Time-keeping for any organization is important, for staff, departments and management. Members of organizations are required to sign in – when they come into the office and sign out on exit. Visitors and guests also register their presence signing in and signing out using the guest book.
For many businesses in sub-Saharan Africa, it is popular to sign in and out on paper. A few organisations use biometric fingerprint scanner, but the device is relatively unpopular and most times useful for entry into restricted areas.
Signing in and out on paper, is popular, has its benefits, but is strewn with disadvantages in a digital and fast moving world. Usually, for fear of discipline, people report slightly different time from when they get into an organization and from when they leave. And during opening or closing hours, they sometimes have to wait some minutes for their turn to sign in or out. Depending on the organisation, they are asked to fill time sheets – submitting entry and exit log for the previous week.
The information goes to the timekeeping department. After review, they use attendance to approve staff's salary that month or, get a staff disciplined for recurrent lateness or absence without permission.
This routine and possibility for error reveal that organizations in Africa are ripe for digital time-keeping. While biometric fingerprint scanner appears good for this purpose, further look makes specialized tablet PCs the appropriate upgrade.
For a tablet PC – having fingerprint sensor, front face camera with recognition technology – attached to the reception or entry point of an organization, members can sign in and out in 1 second. So when people come in, they go to the device, use their thumb or face to get signed in to the organization. They repeat either of the process to sign out.
Depending on size of the organization, there can be multiple devices at the entry point. One device can serve up to 70 individuals within a minute. The device collates data by the end of a given period and sends to the time-keeping department. It will compute total hours, point to variations and overtime.
It will come in lists, spreadsheet and infograph to the time-keeping team. Devices will also have a central network, should staff sign in on anyone – attendance will still be reported. Face recognition plays a vital role for staff and visitors being an alternative to fingerprint entry, and will boost security.
When the tablets are deployed, members of organizations are expected to get registered with a profile that would use their names, fingerprint and face. After that, they have the freedom to use their face, or type their names then use their face, or fingerprint to sign-in.
Visitors mostly will use face recognition and will type their names to sign in, to boost security and create a traceable record. A technology firm in Africa can get this done in a two-phased project – the hardware and the software.
The hardware can be similar to common mini-tabs around, but must come with an attachment, to the reception or entrance. The software can be any of the popular mobile operating systems, but will have a major time-keeping application, to put the necessary features in place.
With proper marketing, the tab can sell up to 1 million units within sub-Saharan Africa in less than 15 months, for around $300 apiece. Research into the tablet and managing each deliverable can start soon, for a technology company that is looking to branch into a new area of innovation.