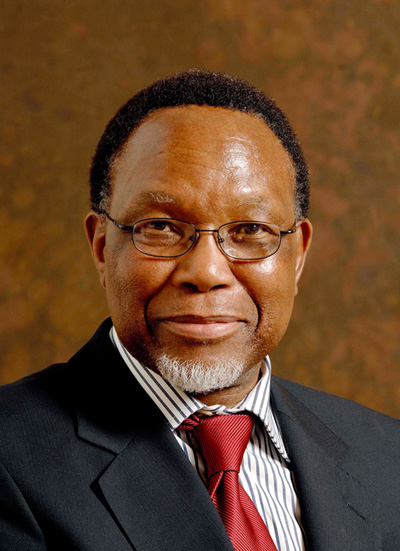 Deputy President Kgalema Motlanthe says there is nothing more important than the responsibility of providing education to all children, with the aim of optimally developing their latent talents.
Speaking at the launch of the National Education Collaboration Framework Trust (NECT), Motlanthe said interventions by the private sector have demonstrated that even those learners that attend poorly resourced schools can achieve excellent results if provided with the required support.
"Like you, we believe that both the government and the non-governmental groupings have a common goal of improving the quality of education, but do not as yet share a common understanding of the roles that they expect of each other or have to play towards achieving this common goal," Motlanthe said.
NECT is a partnership initiative by civil society aimed at strengthening cooperation among stakeholders business, labour and other civil society formations to improve education outcomes.
Motlanthe said the model will multiply opportunities for collaborations that allow government and education stakeholders to execute their respective duties in a co-ordinated fashion.
"As such, the widespread support from the broadest cross-section of stakeholders in civil society, labour and business has helped us to improve the learning outcomes in our schools," he said.
According to the Department of Basic Education, the trust will not replace current civil society and business projects aimed at improving education. It will galvanise numerous civil society and government commitments that already exist. It will harness lessons from the past and seize current opportunities to improve educational outcomes.
Among other things, the Trust objectives will include improving the quality of schooling, oversee the implementation of national education collaboration programmes and ensure programmes are suited to their context.
Also speaking at the launch was Basic Education Minister Angie Motshekga, who commended NECT members for working tirelessly for the formation of the Trust.
"As government, together with our partners, we will continue to ensure a better education," she said.
The launch of NECT got the thumbs-up from trade union, civil society and business representatives.
NECT founding trustee are Sizwe Nxasana from Business Leadership South Africa and CEO of First Rand; Mark Lamberti also from Business Leadership South Africa; Futhi Mtoba, Executive Chairperson of Deloitte; Basic Education Minister Angie Motshekga; Bobby Soobrayan, Basic Education Director-General; Basil Manuel, President of the National Professional Teachers Association of South Africa and Nkosana Dolopi, Deputy Secretary-General of the South African Democratic Teachers Union; and Brian Figaji, former Vice Chancellor of Peninsula Technikon and civil society representatives.
NECT patrons include businessman Cyril Ramaphosa, former Deputy President Phumzile Mlambo-Ngcuka, Bobby Godsell, President of Business Leadership South Africa and James Motlatsi, former President of the National Union of Mineworkers.