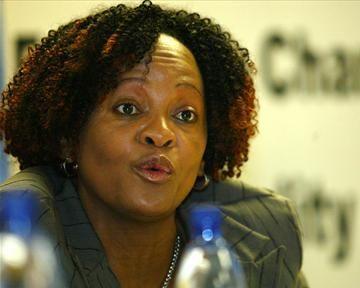 Gauteng Premier Nomvula Mokonyane will lead thousands of women in a 3.5km walk from Tshwane City Hall to the Union Buildings on Friday, August 9 in honour of the women who marched in protest against pass laws in 1956.
This year's Women's Day marks the 57th anniversary of the historic 1956 women's march, where 20 000 women marched in protest against pass laws.
Mokonyane will be joined by Tshwane mayor Kgosientso Ramokgopa and Gauteng MEC for Arts, Sport and Culture, Lebogang Maile, in leading the march.
Maile said: "By reliving the march, the province wants to stimulate the dedication shown by the women in fighting for justice, an effort which should still continue even today.
"There's a lot to still fight for and against by the rest of society, including issues about women development, women's health rights, gender transformation and women abuse."
Over the two decades since democratic rule, the Gauteng government has introduced a number of policies and programmes towards the development and empowerment of women.
These include a 50 percent representation of women in senior management positions within the provincial government; the roll out of the prevention of mother to child HIV transmission programme, and over 50 percent of housing subsidies being given to women.
The theme for this year's celebration is 'Unity in Action for Women's Socio-Economic Empowerment'.
The Gauteng Enterprise Propeller (GEP) will be one of the entities that will exhibit their services on Friday, and they will be on standby to assist and advise entrepreneurs.
GEP is an entity the Department of Economic Development aimed at providing non-financial and financial support, and coordinating stakeholders for the benefit of Small Medium and Micro Enterprises (SMMEs) in Gauteng.
The South African Social Security Agency (SASSA) will also assist people with all grant related inquiries.
The day's programme will culminate in celebrations at the Union Buildings by an all-female line-up performance including Nadine, Mafikizolo, Rebecca and Zahara.
The province has arranged transport for communities to and from the Union Buildings.