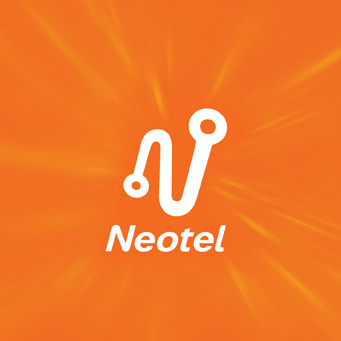 Based on its recent analysis of the fixed mobile convergence (FMC) market, Frost & Sullivan recognizes Neotel (Pty) Ltd with the 2013 South Africa Frost & Sullivan Award for New Product Innovation for its NeoSmart solution. This solution combines landline and mobile connectivity on one dual network smart phone, thereby increasing users' mobility by enabling them to access their personal landline, WiFi hotspot, broadband data service and voice calls from one device at an affordable fixed-line rates.
NeoSmart is the first smart landline service in South Africa which is leveraging from the Fixed Mobile Convergence space (FMC) leading edge technology. It brings together the fixed wireless (CDMA) and mobile technology (GSM) to enable a seamless handover of a voice, data, video and connectivity sessions from fixed to mobile network. Further, the data package with personal WiFi hotspot enables the connection of at least five devices. The technology is currently available only to small and medium enterprises (SMEs), but is soon expected to extend to large enterprises as well.
"NeoSmart facilitates innovative ways of doing business without enduring the physical constraints of landline systems," said Frost & Sullivan Industry Analyst Naila Govan-Vassen. "Neotel's single fiber connection enables FMC technology to increase users' mobility, provide cost effective solution and offers user friendly features."
The NeoSmart offering is available through the dual-SIM HTC and HTC Desire mobile devices, which allows users to access their landline through their mobile handset. The most obvious benefit of NeoSmart is that it combines the benefits of smart phone features such as calendars, emails, web browsing and contacts with the affordability of fixed line communication. The smart landline encourages the usage of other Neotel products such as the FreeCallZone service, which offers free calls to all Neotel network subscribers within a selected zone, at a fixed monthly rate of R49.
This service offers SMEs and home offices a cost-effective way to stay connected to the office and other colleagues. Its clientele mainly comprises professional services such as medical and law offices, field services, and courier companies.
"The solution is poised for high growth in the future, as several verticals have evinced interest in it; there is also a strong possibility that it will be adopted by bigger corporations and governmental institutions," noted Govan-Vassen. "Additionally, as more phones of different brands incorporate the double SIM feature to run the FMC services, NeoSmart can expect a surge in customer volume."
Each year, Frost & Sullivan presents this award to the company that that has developed an innovative element in a product by leverage leading edge technologies. The award recognizes the value added features/benefits of the product and the increased ROI it offers customers, which in turn increases customer acquisition and overall market penetration potential.
Frost & Sullivan Best Practices awards recognize companies in a variety of regional and global markets for demonstrating outstanding achievement and superior performance in areas such as leadership, technological innovation, customer service and strategic product development. Industry analysts compare market participants and measure performance through in-depth interviews, analysis and extensive secondary research to identify best practices in the industry.