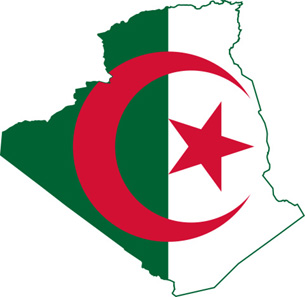 Upcoming summit to connect leading healthcare authorities with national decision makers and medical professionals to discuss ideas, strategies, and solutions needed to advance healthcare in Algeria

The numerous hospitals and clinics opening across the country are a symbol of the rapidly developing healthcare system in Algeria. For its part, the Ministry of Health has been pushing for the development of its healthcare system and has welcomed co-operation and collaboration with international experts.
At the forefront of this rapid progress is the 2nd Annual Maghreb Health Summit and Expo, taking place at the El Aurassi Hotel on October 7th and 8th 2013. The two days are connecting more than 1400 regional healthcare leaders who will discuss future expansion strategies and examine the latest sector innovations.
Hosted and organised by French deal facilitation group naseba via its newly opened Algeria office, the initiative is encouraging open exchange and collaboration to help establish Algeria and the Maghreb region as a hotspot for regional and international healthcare industries
Furthermore, this initiative is unique as it is the first in Africa to partner with Institute Curie, the leading medical research centre in the world.
Representing Tunisia's medical sector is Professor Hammadi Ayadi, Former Director General and EU Project Coordinator of Biotechnology Center of Sfax in Tunisia. He is one of several expert speakers participating at the summit and will be discussing the roadmap of biopharmaceutical investments in Algeria.
"We need to guarantee a good quality public healthcare system that is accessible to everyone, and improve the quality of our work and the services we provide. The 2nd Maghreb Health Summit has great significance as experts need to gather to share experiences and discuss everybody's vision," said Ayadi.
Fabien Faure, naseba's healthcare series director explained: "This initiative is aligned with the goals of the country and through this initiative, we want to support Algeria in its quest to establish its healthcare system as a leader in the region. There is also great potential for private sector investment in developing healthcare systems across the Maghreb, and so it will benefit the wider region too."
For more information, contact
Aous Jariwa, naseba PR Manager
Tel: +971 44 55 7976
Mob: +971 55 55 60 741
Email: aousj@naseba.com
Website: www.naseba.com