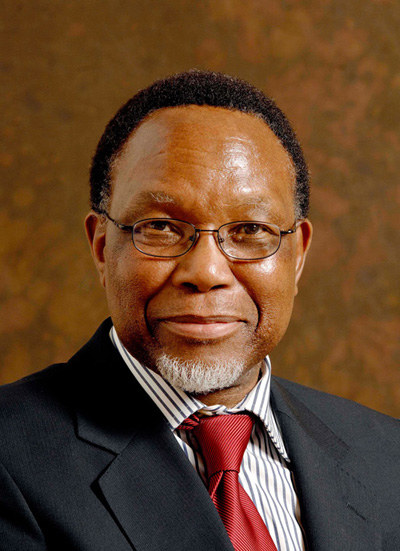 A government campaign to help uplift poor communities across the country has yielded a number of positive results by getting private sector companies and organisations to work together with government departments, Deputy President Kgalema Motlanthe said today.
Responding to a question in the National Assembly on what impact the government's War on Poverty campaign has had, Motlanthe detailed four projects in which government departments and private-sector firms and organisations are working together.
In the Taung Municipality in North West, the provincial Department of Agriculture and Rural Development, the Agricultural Research Council and a Danish firm, Haldor Topsoe, had partnered to develop Taung Agricultural College as a Centre of Excellence in irrigation technology.
Motlanthe said the collaboration was set up following a visit he made to Taung in 2011.
He said his visits earlier this year and last year to Lutshaya in the Eastern Cape had raised the interest of the private sector in assisting schools and clinics in the area, while in the youth of Zwide community in Port Elizabeth, supervised by a private company, are being trained to build homes.
On Friday, Motlanthe is expected to visit the Gombani village in Limpopo to monitor the progress that women are making in a brick-making co-operative, which was also assisted by private-sector partners together with the government.
"These positive results are due to this intergovernmental coordination of service delivery and working with communities," said Motlanthe.
Answering another question from a member of the opposition on what the country's current oil supply was, Motlanthe stressed that South Africa's crude oil supply is on a sound footing.
He said while a significant amount of the country's oil is still sourced from the Middle East, African countries last year made up 56 million barrels or over 40% of all the country's oil imports – 23% from Nigeria and 18% from Angola.
South Africa is also looking to source more oil from Ghana, following the signing of a cooperation agreement between both countries in 2011, which, among other things, facilitates energy cooperation between the two countries.
Motlanthe said South Africa – mainly through Sasol – has so far this year imported 6.8 million barrels of oil from Ghana, which has increased trade figures between the two countries.