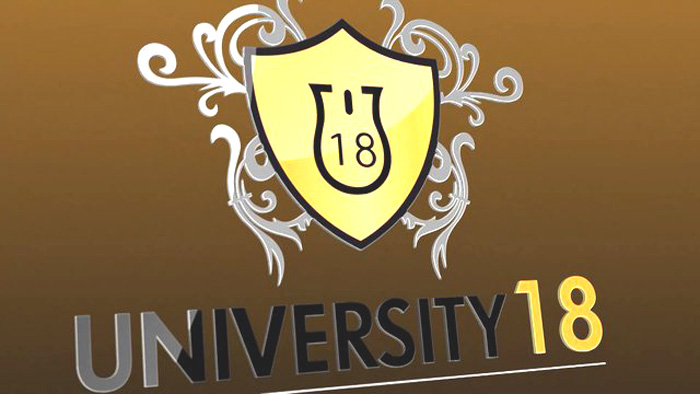 The higher education system in African countries is gradually improving by integrating various technology practices in its learning system. Various NGOs and government agencies are also supporting students to get better and improved education to ultimately improve the country's economy growth. For African students, various federal governments, social organizations and International Universities are also offering different scholarship schemes.
These days, students from every part of the globe have the option to get their higher degree course from almost every other country's university. Further, these universities offer diverse unique scholarship plan for foreign students. Interestingly, there is a large array of scholarship programs for African countries to get their higher education degrees from foreign universities such as University18 from India. Every year, the universities introduce some new programs for foreign students.
Getting a Scholarship for higher Education
Sometimes, Potential students who are looking for getting higher education such as MBA degree courses need financial help to complete their education. They start hunting for various schemes for scholarships available through searching on Google or Yahoo. And finally, they can find some such schemes but with some limitations or they may need to fulfill a variety of requirements.
The good thing is that various scholarships are offered to almost all African countries as well as Non-African countries. Here are several of the accepted and well recognized scholarship programs offered to African students worldwide.
Australia Awards Scholarships – Also known as Australia Development Scholarship program (ADS), offered by Australian government aimed to make the most of Australian universities. Scholarship possessors need to go back to their own country within 2 years of education completion. ADS are obtainable for professional education and degree courses such as undergraduate degrees programs, postgraduate degrees courses, and PhD degrees etc.
Ford Foundation Scholarship Program – This scholarship programs is for those who are willing to put their knowledge and skills for society, various government and NGOs after completing their education. This initiative is taken by Ford Foundation as International Fellowship Program in African universities for higher degree aspirants who are socially dedicated and morally responsible leaders to recognize and deal with urgent needs in their society.
Rotary Scholarship Program – The foundation has started new scholarship program as District and Global Grants. The basic requirement to avail this scholarship is that one has to be a member of Rotary organization. A total of $ 532 million has been awarded to various students as per Rotary organization data. To get this scholarship, candidates need to contact their local Rotary Clubs.
ICCR Africa Scholarship – Indian Council for Cultural Relations offers various scholarship programs to students of more than 50 countries of Africa. This motivational initiative is taken by government of India for African Students to pursue various regular and distance learning courses for higher education in Indian universities.
Things to keep in Mind – While applying for scholarship programs, every candidate should pay extra attention to it. To win a scholarship, one needs to take care of various things such as-
Start looking for scholarship programs at least one year prior to submit an application for admission. This is an advantage for candidates that put more endeavor into their higher education scholarship application.
One should prioritize their preference of university, course or the country at which they want to study.
You should strictly follow the guidelines and procedure of scholarship donation committees to get you application approved.