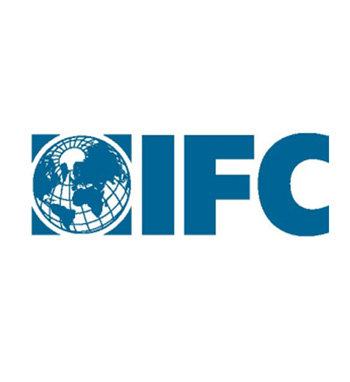 IFC VP and Treasurer Jingdong Hua visited Lusaka this week to reaffirm IFC's commitment to private sector development in Zambia. Hua also thanked the Zambian authorities for their support to IFC's Zambezi bond. The bond is the first local-currency bond issued by a non-resident in Zambia. It raised 150 million kwacha to support IFC's private sector development lending program in the country.
The IFC Zambezi bond is the first bond issued under the IFC Pan-African Domestic Medium-Term Note Programme, launched in May 2012 to facilitate regular bond issuances by IFC in the region. The program currently includes Botswana, Ghana, Kenya, Namibia, Nigeria, Rwanda, South Africa, Uganda, and Zambia.
In July, IFC received approval to set up the Programme in Zambia. Under the program IFC can issue bonds of up to 2.5 billion Zambian kwachas (approximately $460 million).
"The IFC Zambezi bond is a landmark transaction for IFC and for Zambia,"
said Hua. "It sends a strong signal that Zambia's domestic capital markets are open for business—and the strong response from domestic and international investors confirms that Zambia is an attractive opportunity.
As the first bond issued under the IFC Pan-African bond program we hope that it will also promote greater focus on capital market development in the region."
Highlights of Hua's visit included a bell ringing ceremony at the Lusaka stock exchange and meetings with the Zambian Minister of Finance, Bank of Zambia, and the Securities and Exchange Commission. Hua also met with a number of IFC clients to discuss business opportunities.
In Zambia, IFC works together with the World Bank to help address key development challenges such as improving the investment climate; diversifying the economy by promoting industries such as agribusiness; expanding access to financial services for small and medium enterprises; and promoting dialogue between the government and the private sector, particularly in infrastructure and health.
"Through our support to private sector investment in Zambia, we can help ensure that the opportunities that exist today create even greater opportunities for the long-term," said Sylvain Kakou, IFC Senior Investment Officer and representative in Zambia. "Deepening access to local-currency finance and expanding financing alternatives are essential to support a thriving private sector and a priority for IFC in Zambia."
IFC's committed portfolio in Zambia stands at $62 million as of 30 June, 2013.