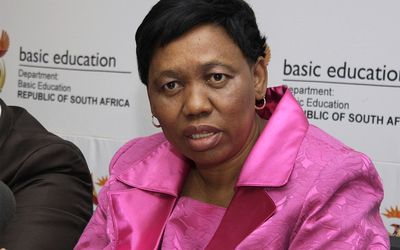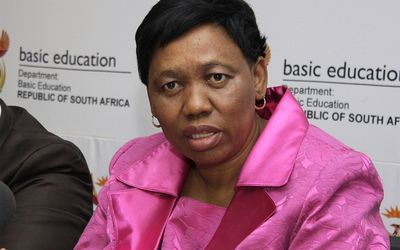 The Minister of Basic Education, Angie Motshekga will on 15 October 2013 address the 10th bi annual International Conference on Language and Development in Cape Town. The conference in conjunction with the British Council will grace the Lagoon Beach Hotel in Cape Town.
The International Language and Development conferences has been held every two years since 1993.
and brings together professionals and practitioners who are interested in the role languages play in a developing world. The 10th Conference in the series is only the second to be convened in Sub-Saharan Africa. It coincides with reviews of progress towards the eight United Nations Millennium Development Goals (MDGs) by development professionals and policymakers worldwide as the 2015 MDG deadline approaches. This provides an opportunity to explore the role of language in contributing to the achievement of the MDGs, specifically:
• MDG 2: Achieving universal primary education
• MDG 3: Promoting gender equality and empowering women
• MDG 8: Developing a global partnership for development

The Language and Development Conference guiding principles set out to host a Conference with themes and focuses on areas that encompass a broad understanding of Language and Development issues, both internationally and in the host country.
The 10th International Conference on Language and Development will be held over three days and a Media Briefing has been scheduled for 15 October 2013 at 10h45
Members of the media are invited to attend the conference as follows
Day 1
Date: 14 October 2013
Venue: Lagoon Beach Hotel, Lagoon Gate Drive, West Coast, Cape Town
Time:  09h00 – 09h10 (Registration open from 07h30)
Day 2
Date: 15 October 2013
Venue: Lagoon Beach Hotel, Lagoon Gate Drive, West Coast, Cape Town
Time:  09h00 – 20h00
Media Briefing: 10h45
Day 3
Date: 16 October 2013
Venue: Lagoon Beach Hotel, Lagoon Gate Drive, West Coast, Cape Town
Time:  09h00 – 12h00
Enquiries:
Terence Khala, Department of Basic Education
071 701 6837 khala.t@dbe.gov.za/terencekhala@gmail.com
Pia Ehlers, British Council