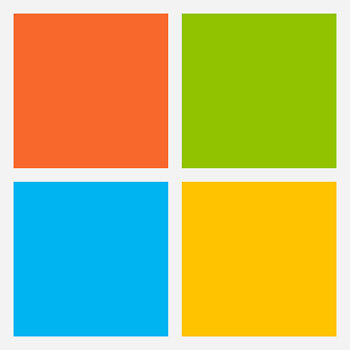 Microsoft Nigeria has announced winners in the Windows Phone category of the inaugural 9japps Competition, a local app development contest for Windows 8 and Windows Phone 8 applications.  The competition aims to empower the next generation of Nigerian developers (students, entrepreneurs and independent developers) by helping them drive innovation and grow the local software ecosystem.
At an event held at Co-Creation Hub Nigeria in Lagos, winners were announced for the best locally-relevant apps in the Windows Phone category.  Akinsete Sunday and Adedoyin Kazeem who both developed 'CINEMAZ',  an app that enables you buy movie tickets online thereby removing the stress of queuing for such, and also allows you view any paid for movie without going to sit in the cinema hall was named the overall winner and were awarded the sum of NGN 750, 000 for their app.  The second place winner, Bukola Akinfaderin also went home with the sum of NGN 500, 000 while the 3rd place winners all received Windows Phone devices.
"I'm excited to see Nigeria's talented developers showcase their great work and focus on developing locally-relevant apps", says Dele Akinsade, Director Developer Platforms for Microsoft Sub-Saharan Africa and the Indian Ocean Islands. "We strongly believe in the potential of Nigerians to not only solve the challenges facing their country, but in doing so, to solve challenges that affect people across the globe".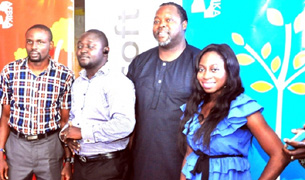 Over 120 developers from across Nigeria entered the competition, which is one of Microsoft's initiatives to support the local developer community.
Adedoyin Kazeem, one of the first place winners said, "It feels exciting and nice at last that we can get people to share the excitement and entertainment we derived while conceiving and developing the Cinemaz app.  Today, we hope, would be the beginning of great feelings for all users of the app".
According to Bukola Akinfaderin, 2nd place winner who designed Jandus Radio, a conglomerate of radio stations on the Windows phone platform which gives users wider choice of radio stations to choose from, "I am honoured to be a winner in the competition.  I have a determination to improve the features for Jandus Radio and also work on a version for Windows 8.   I appreciate Microsoft's support for the developer community".
Following on the heels of this awards ceremony, on a date to be announced soon, winner of the grand prize of a Kia Rio car in the Windows 8 category would be selected at a keenly contested event which will be witnessed and deliberated by technology experts, developers and the media.
As part of the 4Afrika Initiative, launched in February 2013, Microsoft is investing in Africa's youth and developer community, both of which it believes will be key to driving local innovation and economic development on the continent. The 4Afrika Initiative is built on the belief that technology can accelerate growth for Africa, and Africa can also accelerate technology for the world.
Tunji Elesho Pre-Incubation and Research Lead for Co-Creation Hub added that "The Microsoft 4Afrika initiative is a laudable one which seeks to empower Africans. The entire plethora of what Microsoft is bringing is massive".
Microsoft also hosts a global student developer competition every year, known as Imagine Cup, and locally hosts regular Microsoft Dev Camps, which provide an opportunity for developers to learn from experts, network with each other and practically apply what they have learnt to an IT problem.  Developers can also access a variety of online training and support resources, including DreamSpark, Microsoft Virtual Academy, Microsoft Learning and BizSpark. To keep up-to-date with local developer events, developers can follow the Microsoft Africa and Microsoft Nigeria Facebook page.