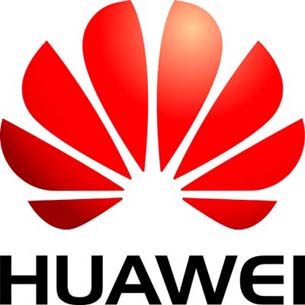 Huawei, a leading global information and communications technology (ICT) solutions provider, today announced the appointment of Mr. PAN Fan as the president of Huawei's North Africa Region, a significant appointment reaffirming Huawei's long-term commitment and investment in this strategically important region.
As president, Mr. Pan will be responsible for Huawei's overall business and development in North Africa. Mr. Pan's appointment will strengthen Huawei's consumer business in different key areas as the company gains momentum to be a recognized leading global brand in ICT industry. In addition to a key objective to ensure the fulfillment of corporate strategies; take responsibility for the overall business results and customer satisfaction of the region; ensure the achievement of the global business goals and competition goals of the key account departments in the region.
Mr. Pan brings with him significant industry experience including within the African continent, having most recently held the position of General Manager of Huawei Nigeria, based in Lagos, where he was oversaw the management and administration of Huawei's operations in the country.
"I am honored and excited to be given this opportunity to lead the Huawei team in North Africa. ICT has been identified as one of the key economic growth drivers for the region and many governments have made this a priority sector for strategic investments in the next 3 to 5 years. Huawei believes that the digital makeover of the region's ICT infrastructure will create significant employment opportunities and spur socio-economic growth and investment, and we look forward to contributing to this sustainable development," said Mr. Pan.
Huawei's first office in North Africa was established in Cairo, Egypt in 1998, and today, Huawei has a workforce of over 2,000 employees, of which 70% are local hires, in 20 countries across this region. In all of the markets where Huawei operates, the company develops customer-centric products and solutions to meet the needs of its local customers across the carrier network, enterprise and consumer business. In North Africa, this includes providing innovative solutions to create maximum value for telecom operators including Orascom Telecom Group, Maroc Telecom Group, Algeria Telecom, MTN Sudan, Vodafone, Orange, Mobinil, Etisalat, Sudatel Group and Libyana, Huawei also leverages its global innovation capabilities across multiple business disciplines to introduce next-generation technology to the region and provide competitive ICT solutions for its businesses and consumers. In addition, Huawei provides consulting services to customers across multiple technologies including wireless, core network, application and software, fixed network, terminals and devices, managed services and enterprise solutions.
As a long-term local partner, Huawei is committed to operating as a responsible corporate citizen in North Africa, where it has made significant efforts to boost digital inclusion through the provision of advanced communications solutions and services. Mr. Pan said: "In line with Huawei's vision of "enriching life through communication" and to realize our goal of "Growing with Africa", Huawei contributes extensively to socioeconomic development in North Africa. Huawei's Corporate Social Responsibility strategy for the region focuses on bridging the digital divide, promoting environmental sustainability and doing our part to contribute to the local community in every market where we operate." In North Africa, Huawei has a market presence across the region that extends to Egypt, Sudan, South Sudan, Yemen, Jordan, Lebanon, Eritrea, Syria, Libya, Morocco, Mauritania, Algeria, Tunisia, Chad, Niger, Senegal, Mali, Cape Verde, Djibouti and Ethiopia.