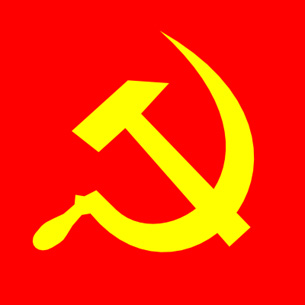 The African technology world has welcomed news that a Russian start-up is eyeing the market – a rarity for the continent. The Moscow-based company, Fairwaves, produces innovative, open-source GSM solutions that are mobile and easily deployable, allowing providers to readily install a profitable network, "with a minimal initial budget," according to the company.
Fairwaves CEO Alexander Chemeris announced the company's plans to enter the market in a conversation earlier this month with the How We Made It In Africa news portal, declaring that Fairwaves hopes to help solve the endemic connectivity issues facing rural African areas.
The company's mobile GSM solutions have already been tested and deployed outside of Russia.
In July this year, Fairwaves launched a small-scale GSM network to cover the city of Nijmegen in The Netherlands during the prominent "Walk of the World" music festival in cooperation with the Dutch mobile solutions provider, Event Connection. While a number of commercial GSM networks struggled to stay "on line" due to the upswing in usage (as 40,000 spectators buzzed about town), Fairwaves offered a stable alternative with 100-percent accessibility. It has already received product requests in Somalia and is also installing networks in rural Mexico.
Fairwaves' small base stations sell for $5,000 and allow mobile users to make calls in a radius of 10 kilometers, How We Made It In Africa reports, while citing Chemeris as saying that the company will help local operators expand their reach in what is destined to become their largest market, as today roughly 600 million Africans remain without mobile connectivity.
Earlier this year, Fairwaves was named one of Russia's most promising start-ups as part of the Russian Tech Tour 2013. William Stevens, a co-organizer of the tour and the founder of Europe Unlimited, lauded the mobile solutions offered by the Moscow start-up, stating that Fairwaves "has a name that spells out a big opportunity of bringing telecom network coverage to remote areas at an affordable cost, such as developing countries with no telecom infrastructure."
Although Russian investment is substantial in Africa, the continent is often overlooked by entrepreneurs in favor of more developed regions. As Russia continues to experience rapid economic growth and an unprecedented interest in developing the innovative economy, African governments should seek to attract the interest of Russians firms such as Fairwaves.