The Siemens Stiftung "empowering people. Award" was presented to two products innovated for Africa on Oct. 30 in Nairobi. Launched last year in Rio de Janeiro, Brazil at the UN Summit for Sustainable Development, the award aims to promote technical solutions to problems facing developing countries.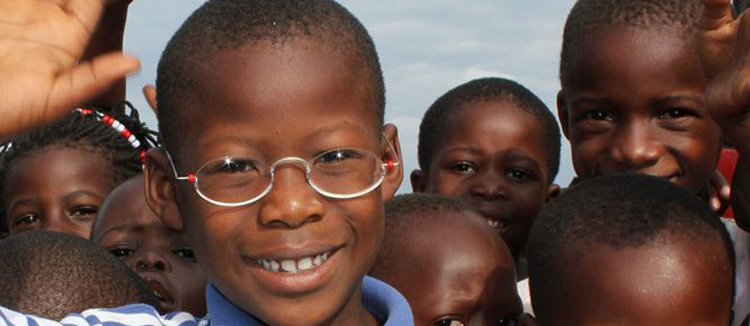 This year, the first-place award of 50,000 euro was presented to the OneDollar Glasses project. Managed by inventor Martin Aufmuth of EinDollarBrille e.V./Germany, the project targets the African continent but also seeks to provide glasses to the millions of people across the globe who need but cannot afford them.

Consisting of a light frame made from hypoallergenic spring steel wire with a one-millimeter thickness and prefabricated lenses, the glasses are made using a bending device and a milling machine that can be operated using a decentralized power supply. The production materials for a single pair run only $0.80.
The OneDollar Glasses project plans to use the award funds to expand the breadth of its activities, which today cover Ethiopia, Rwanda, Uganda, Burkina Faso, Bolivia, and Tanzania.
According to Siemens Stiftung, one glasses production station, consisting of a bending device and a milling machine, costs only 2,400 euro, which includes material for about 1,000 glasses. While only two weeks of training are needed to learn how to make the glasses, a pair can be made in 15 minutes.
The second-place award of 30,000 euro was presented to Uganda's MakaPads, a biodegradable sanitary towel made from papyrus and paper waste. Marketed and distributed by Technology for Tomorrow Limited (T4T), which was founded by the inventor of the product Dr. Moses Kizza Musaazi, MakaPads are presently used in Sierra Leone and Uganda and consist of a naturally absorbent material that can be used for 8 to 10 hours. Nearly 100-percent biodegradable, MakaPads are produced easily, boast a low carbon footprint, and might curb the high rate of female early school leavers in Africa by helping to address health issues and discrimination, according to information provided by Siemens Stiftung. T4T also uses a production system that benefits disadvantaged citizens. Today, Makapads are primarily produced by women from a Ugandan refugee camp, who desperately need a steady source of income.
Highlighted by top media outlets and tech industry pundits, the Siemens Stiftung "empowering people. Award" has attracted international attention and hopes to make a serious dent in problems plaguing developing countries. Just as importantly, though, the competition uncovers and sheds light on the tremendous entrepreneurial potential of these nations, which all too often passes by unnoticed.