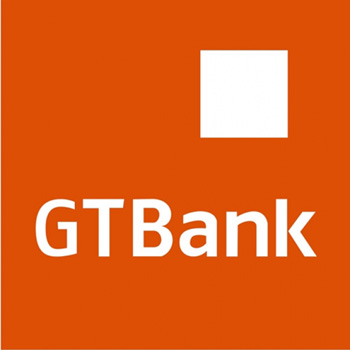 The prestigious GTBank Principals Cup competition  currently being held in Nigeria is set to be inaugurated in five other African Countries where the Bank has subsidiaries; Ghana, Sierra Leone, Gambia, Cote D'voire and Liberia.
The GTBank Principals Cup competition is an annual football competition targeted at Secondary School students. The competition evolved out of the need to identify and develop grassroots football talents in secondary schools and also to foster camaraderie among them. The competition started in Lagos State, Nigeria in 2009 and was soon extended to Ogun State, Nigeria in 2012 after the huge success recorded in its Lagos edition.
The GTBank African Principals Cup competition will be organized in partnership with the Ministries of Education and Sports in the participating countries. It will involve a total of 1957 Secondary schools in Cote D'Ivoire, Ghana, Liberia, Sierra Leone and Gambia.
This competition will avail the player's quality football training and development opportunities via interactive sessions with renowned football players and coaches. At the end of the tournament, prizes will be presented to the winners in the male and female categories. Guaranty Trust Bank will also provide the sporting equipment such as balls, goal post nets and corner flags throughout the duration of the competition.
The GTBank Principals Cup competition  will also afford the participating students mentorship opportunities during the Bank's Tournament Ambassador's Programme (TAP); a medium to expose students to role modelling and mentoring in various professional fields be it football, banking, medical etc. The Bank also organizes a residential coaching programme called 'Camp GTBank'; a football talent development vehicle to identify, train and develop outstanding players during the football season.
According to GTBank's Head of Communication and External Affairs, Lola Odedina, "the Principals cup competition goes beyond football, it is a veritable platform to mentor youths and encourage them to pursue their dreams with the spirit of discipline and fair play. It has helped students to stay in school and bring back the ones that have dropped out of school. The interaction of the Students has also helped them in gaining confidence in and outside of the classroom, hence the extension of the GTBank Principals cup competition to five other African countries".
She also added that "In line with GTBank's vision of creating role models for the society, the Principals Cup competition will provide a platform for these youngsters to become Africa's ambassadors to the international community. It will also help in the discovery, career development and economic empowerment of local football talents".
Guaranty Trust Bank plc is one of the few Nigerian financial institutions that have maintained a defined Corporate Social Responsibility (CSR) strategy since its inception in 1990 and actively supports numerous programmes in Education.