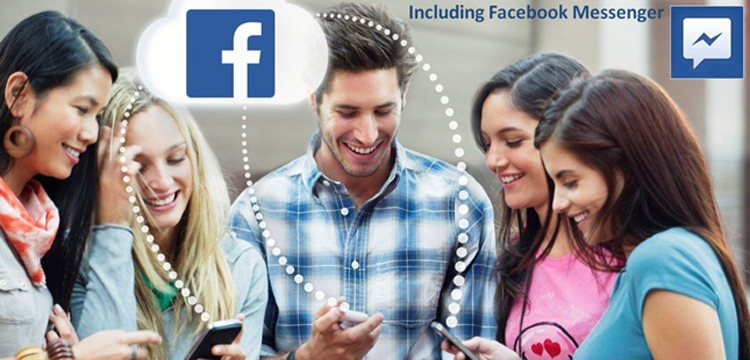 Latest version features Facebook Messenger

Gemalto (Euronext NL 0000400653 GTO) (http://www.gemalto.com), the world leader in digital security, announces that inwi, the award-winning* Moroccan mobile telecoms company, is the first to deploy the latest version of its LinqUs Facebook-for-SIM mobile application which now includes the popular Facebook Messenger feature. Inwi's 12 million Moroccan subscribers will have the opportunity to enjoy seamless and intuitive mobile access to the world's leading social network site. In a country where smartphone penetration is only at 16%**, the solution provides an opportunity for the many users to enjoy Facebook's services from any type of mobile phone, and without having to incur additional Internet connection charges.
Gemalto's turnkey social media package offers a gateway to all of Facebook's core functions and services such as friend requests, status updates, notifications and news feed, via a user-friendly interface on the handset. No data subscription is required and, with the addition of Facebook Messenger, people can now directly chat with their friends or send private messages anytime and anywhere.
"Inwi's business philosophy is to deliver truly innovative services within easy reach to enhance our customers' experience," said Frédéric Debord, CEO at inwi. "With Gemalto's LinqUs Facebook for SIM application we can further build on this strategy, bridge the gap for users with all types of mobile phone and respond to Morocco's growing love affair with social media."
"Innovation is deeply embedded in inwi's DNA, and reflected not just in the company's commercial success, but also a string of industry awards," said Thierry Mesnard, Senior Vice President of Telecommunications at Gemalto Africa. "Gemalto is fully committed to providing services that harness the power of social networking, and helping inwi realize its bold vision for the future of mobile services in Morocco."
* In Sept 2013, inwi was distinguished Best Mobile operator in North Africa at the 9th Africa Telecom People Awards in Abidjan.

**Source: Agence Marocaine de Réglementation des Télécommunications / Morocco Telecom Regulation Agency